The profile is one of the important element affecting your Win Rate. To improve your win rate, we highly encourage Pro to polish the profile. Follow the steps to preview your profile.
1. Login to your HelloToby Account and Click " Profiles "
2. Click the Profile you'd like to preview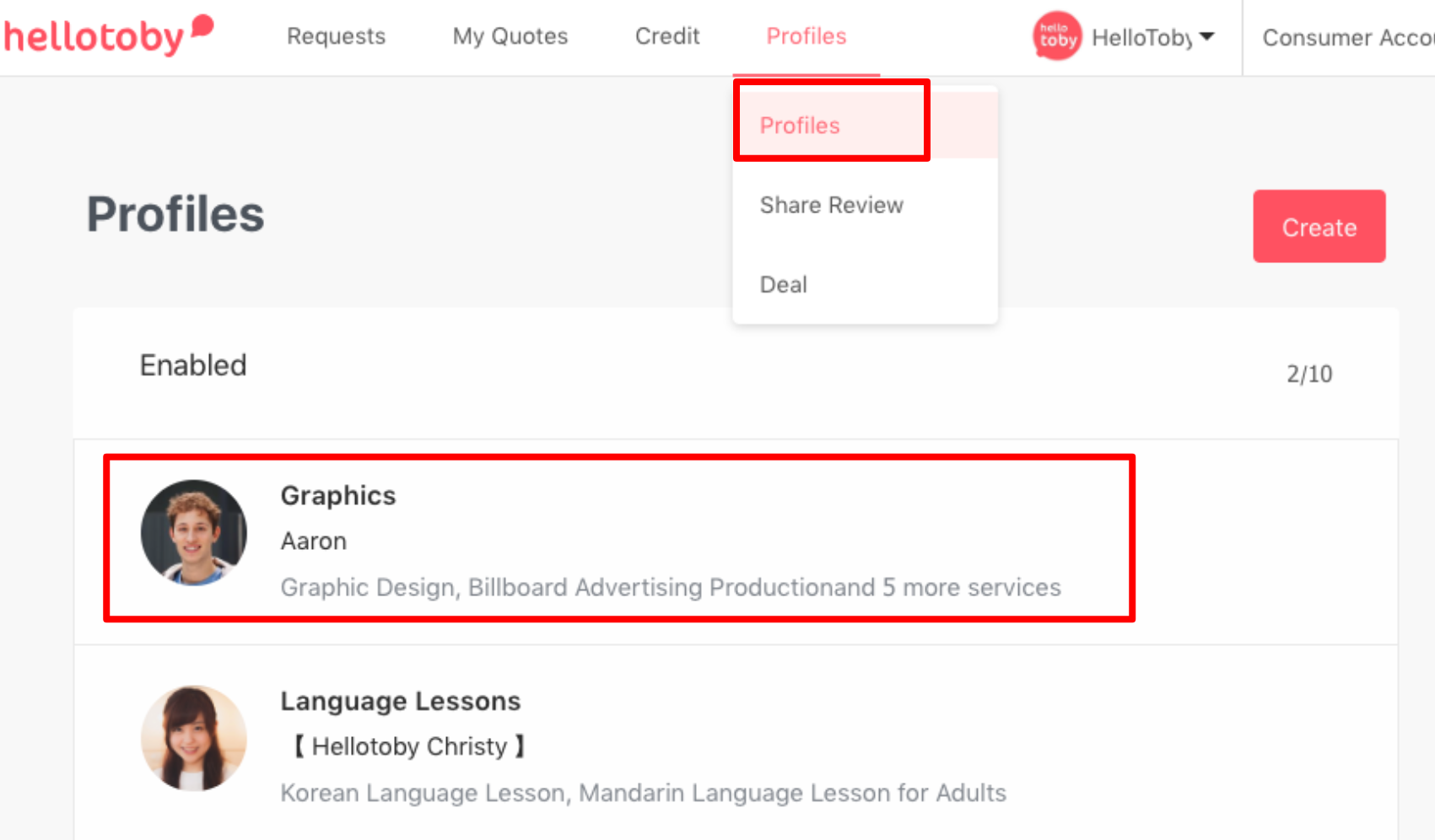 3. On the Profile page, Click " Profile Preview "