In this article, you will find:
1. Go to HelloToby App and Click "Profile" and "Log In"
2. Click "Forget Password" and choose Browser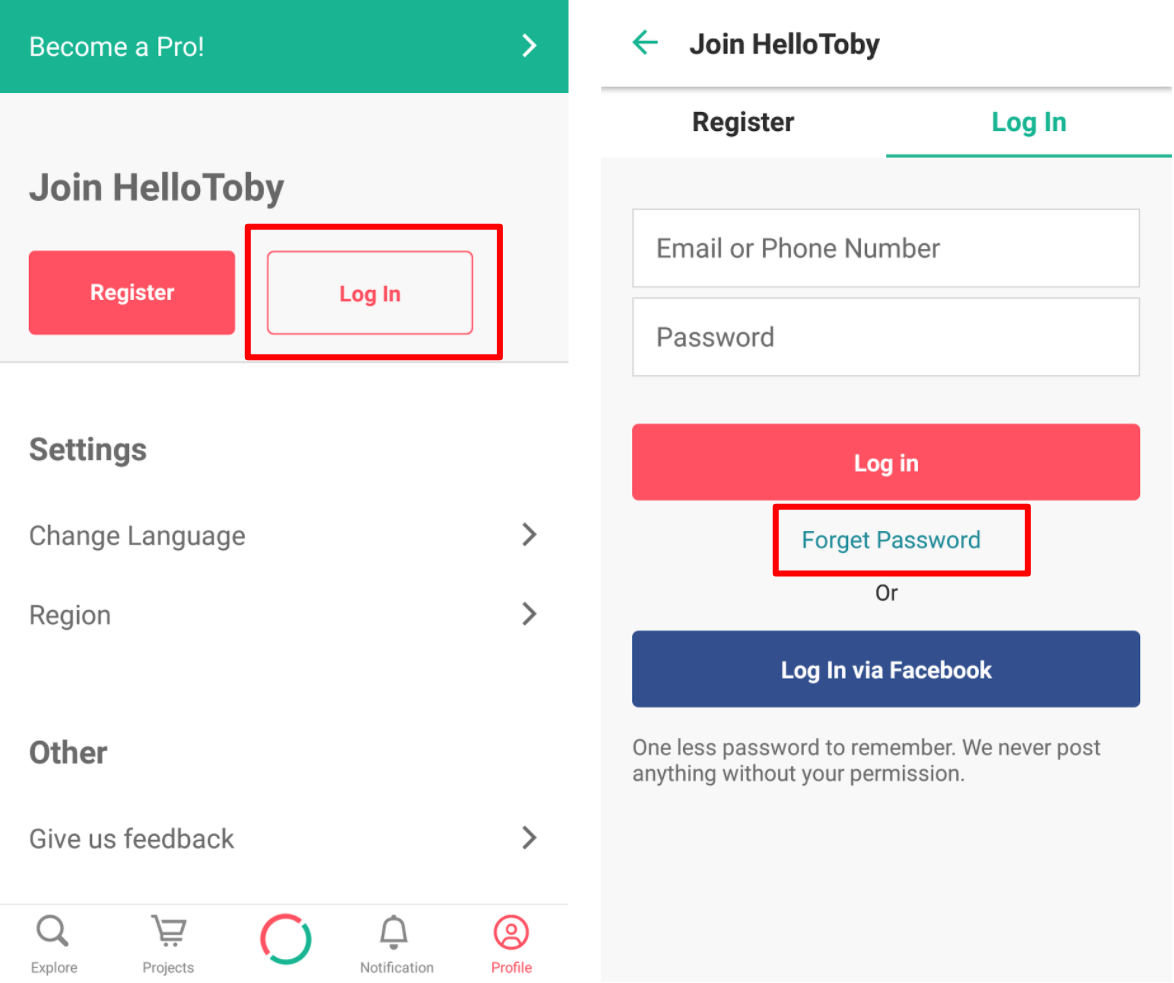 3. Type the email address/phone number you use for HelloToby and click "Reset Password"
4. You will receive an email/SMS with the temporary password
5. Please use the temporary password to login HelloToby mobile account
*Temporary password is only valid for 24 hours, please reset a new password for permanent use asap.
1. Login to HelloToby App: Android OR iOS
2. Click "Profile" and "View and edit account"
3. Click "Change Password" to renew password