To enhance service quality and share your feedback with other HelloToby users, we encourage every user to review the Pros after you finishing a Project or approaching them.

1. Login to HelloToby App and change to Consumer interface
2. Click the Service request 
3. Click " Hire " after viewing the quote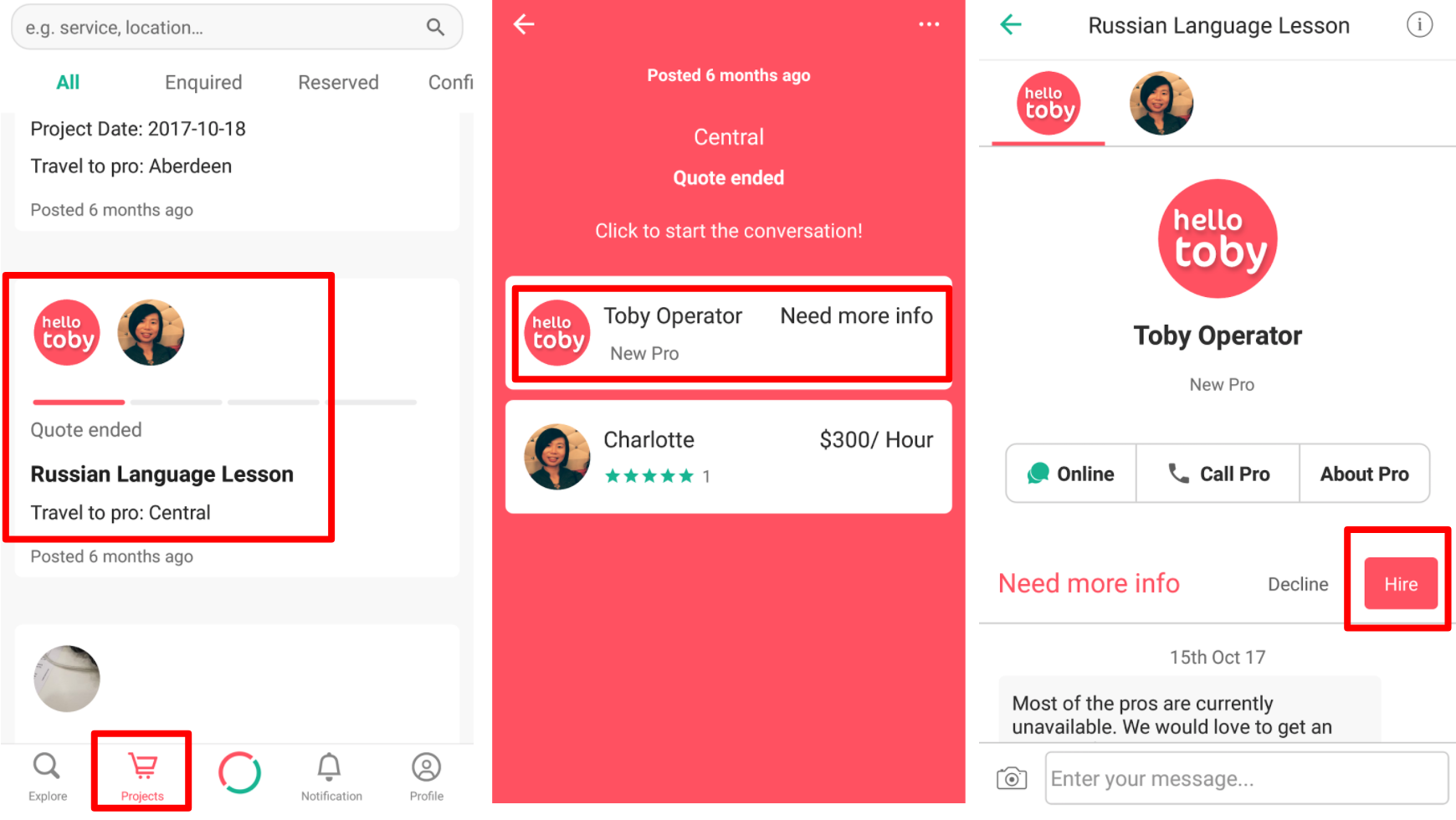 4. Confirm " Hire " and Click " Review "
5. Leave your Review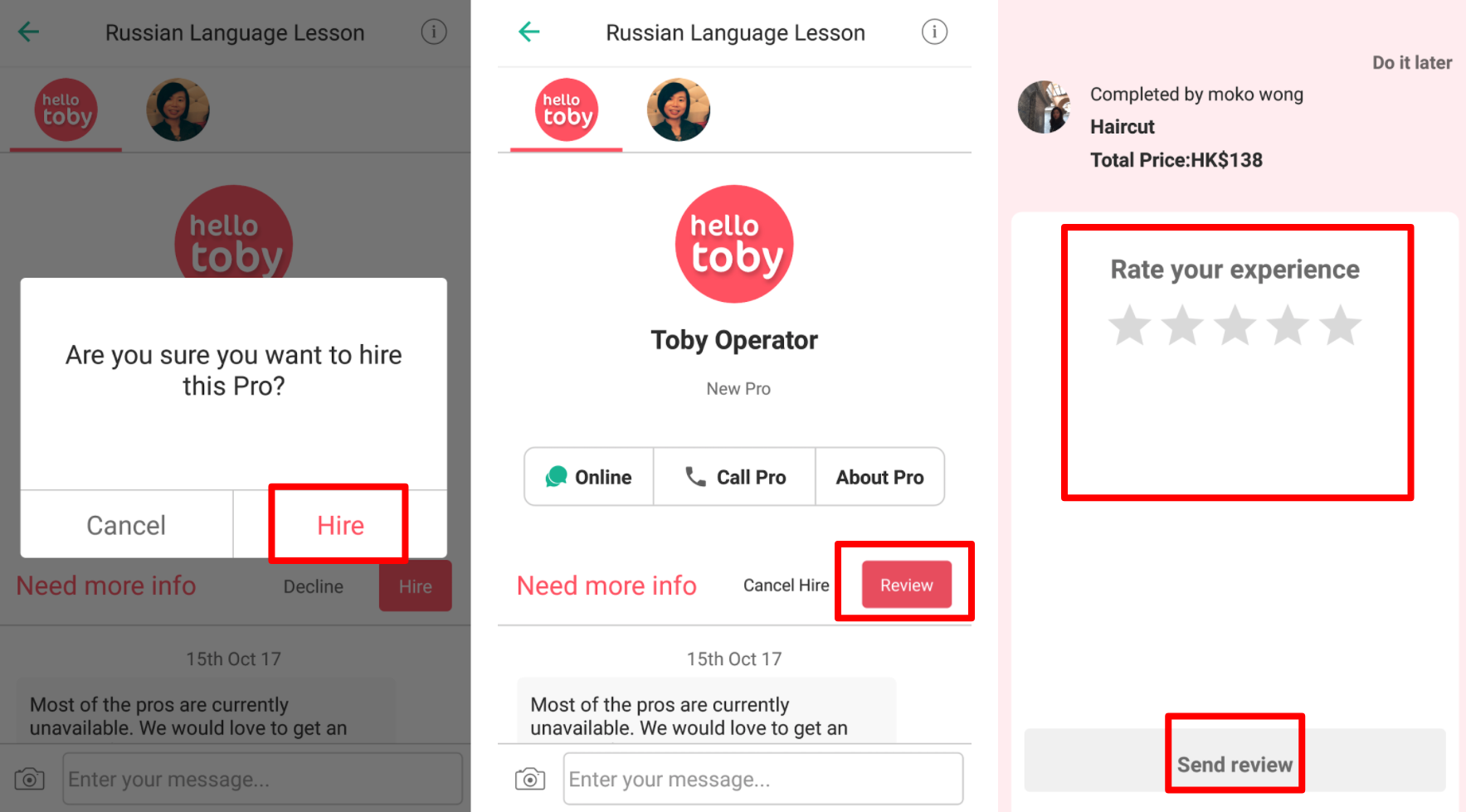 If you haven't hired but would like to share the feedback after chatting with Pro.
1. Search " HelloToby + Pro's name" on Google.  Example: HelloToby Aaron
2. Click on the HelloToby Pro Profile page when you found it.
Example: Aaron - Hong Kong| HelloToby
3. Click " Review Now" to give a review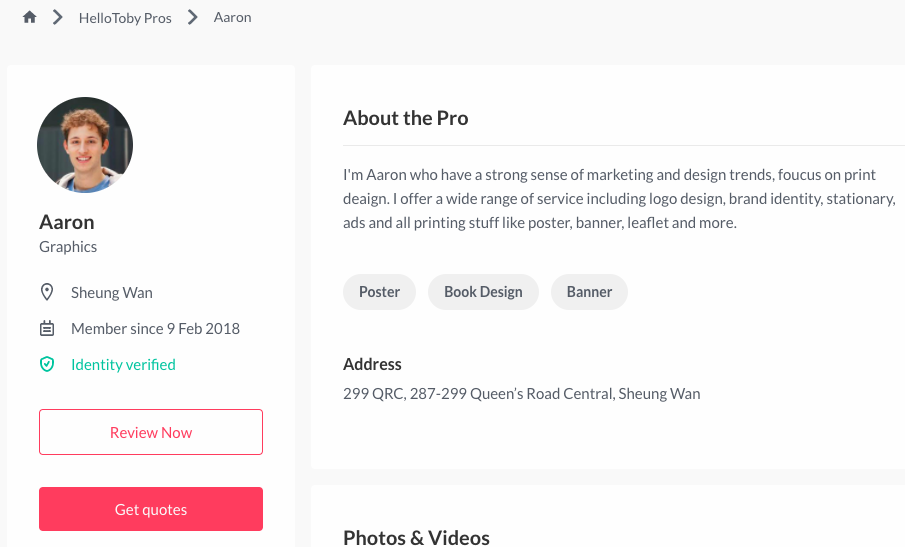 Please give an honest review as it serves as a reference for other users.