Toby is Hong Kong's leading service marketplace where you connect with new customers from anywhere. Since launching in 2016, we have delivered 150K+ business introductions to our service pros and helped businesses and freelancers turn hot prospects into real business profits.
In this article, you'll know: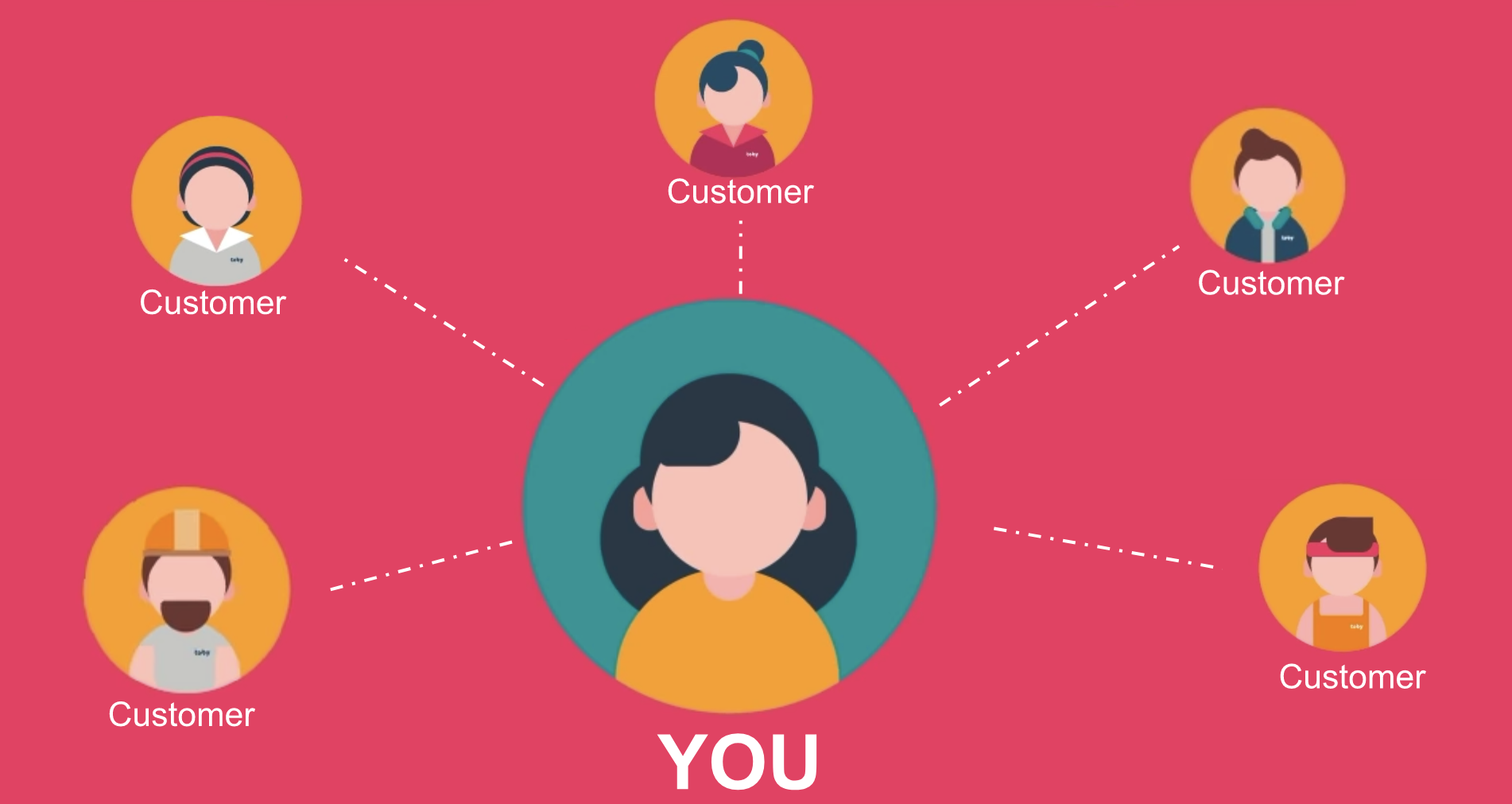 Customers come to Toby to find a Pro
They need to hire someone for a project - for example, home cleaning, wedding photography, piano lesson or pretty much anything. We ask them specific questions, and they ask us to find local professionals to help.
We send you those warm leads
When you sign up as Toby Pro, you tell us what service(s) you can provide. Then we match you with customers that fit. We'll send you the customer's project detail - we call it a customer request.
You send quotes
When you receive the customer request, you decide if the customer request is a good fit, then send a quote, which includes your price estimate and profile. You'll see how much it costs to quote on any job before you confirm sending out.
Customers review Pro's quotes
Customers will look through everyone's price, profiles, and reviews and either hire someone right then or send a message for more info. You can text or call the customer to finalize the details of a job. And once you're hired, we will ask the customer to review you.

1. Access to over 70,000 customers across the region.
2. Commissions FREE!
3. Easy to use, Actionable and Measurable
4. Flexible work schedule
5. Promote your service for Free using Personal Web page
| | | | | |
| --- | --- | --- | --- | --- |
| | | | | |
| 90% of my customers are from Toby, now I have a stable amount of customers every month. | | 70% of my clients come from Toby. My students come from different levels, places, and ages. | | Around 60% of my customers are found via Toby. I have 3 new customers every week. |
"[Toby] understands your needs. It's like talking to a real person." - Ming Pao
"Look for a locksmith, plumber, yoga teacher all in one single APP" - Apple Daily
"A new kid on the e-business block, filing the service O2O gap" - HKTDC
"Changes the traditional way to find services by agencies" - HKET