This function is now only supported in App version, kindly download Toby App.
Toby Pro App (Service Provider)
IOS App Store:Toby Pro App IOS
Google Play:Toby Pro App Android
1. Login to Toby App
2. Click "Profile" at the right bottom
3. Click "View and edit account"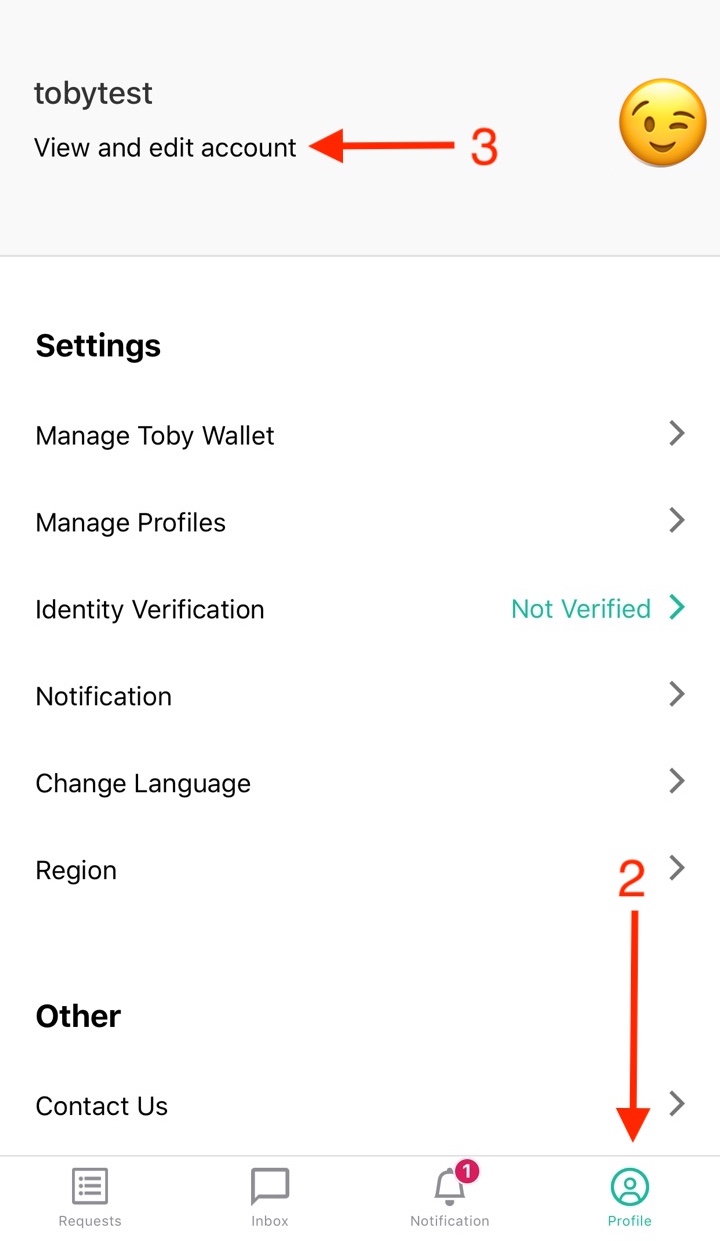 4. Click "View and Edit Personal Information"

5. Click "Edit" at the top right corner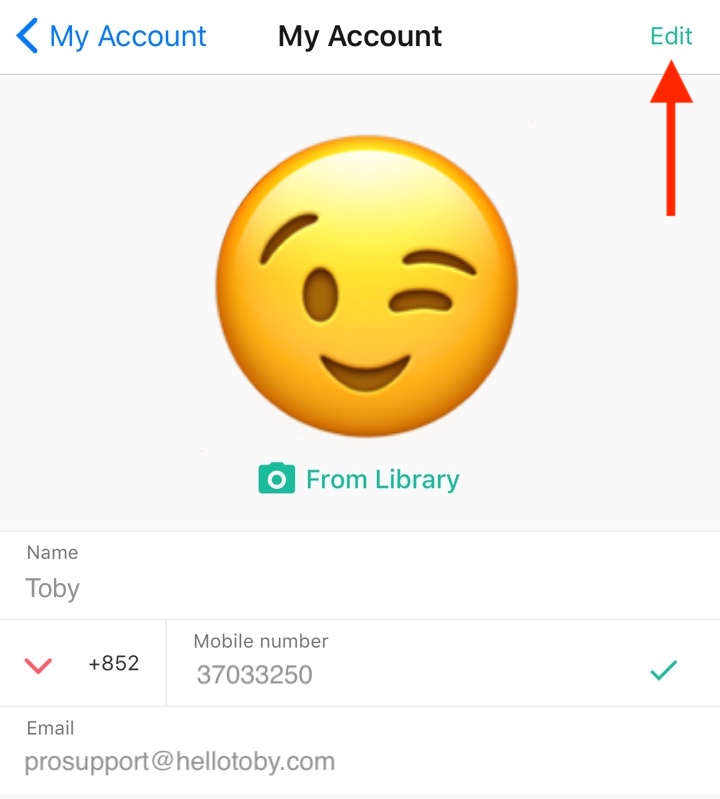 6. Enter you new user name or upload a new profile picture by clicking "From Library", then click "Confirm"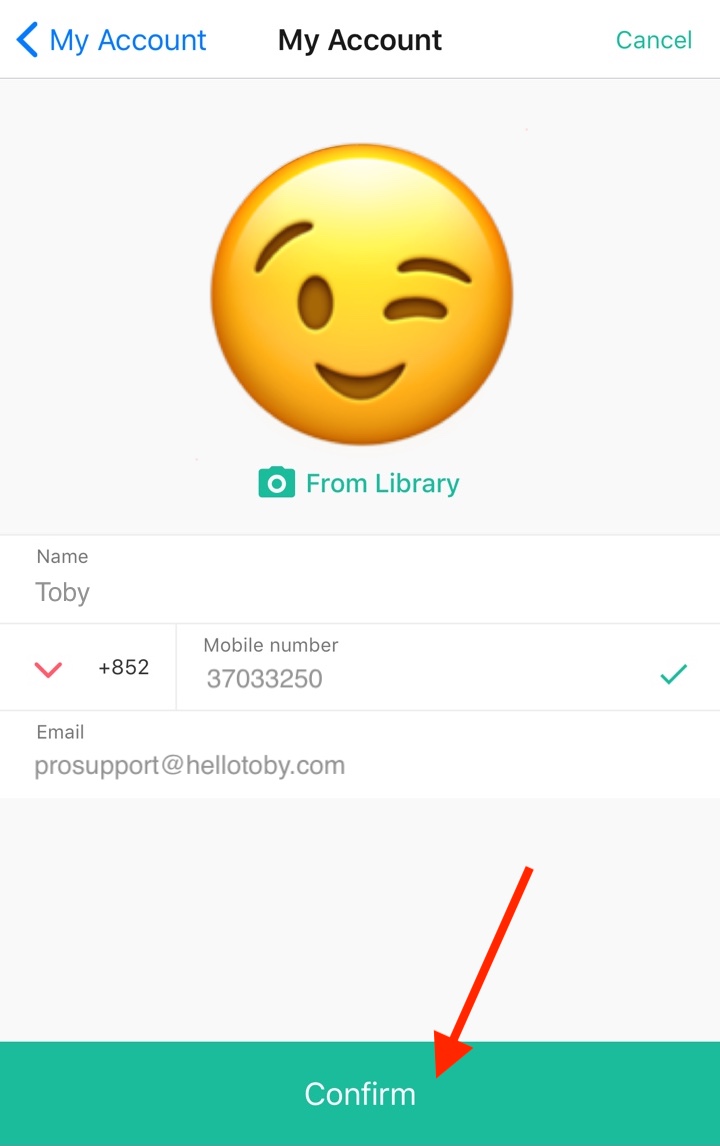 7. The message below pop up after a successful changing