Please confirm your transaction is success, and the receipt of purchasing Toby credits is issued and received.
If you confirmed the payment is success, please the step below:
1. Log-in to TobyPro App
2. Visit the page of "My Account"
3. Select "Manage Toby Wallet"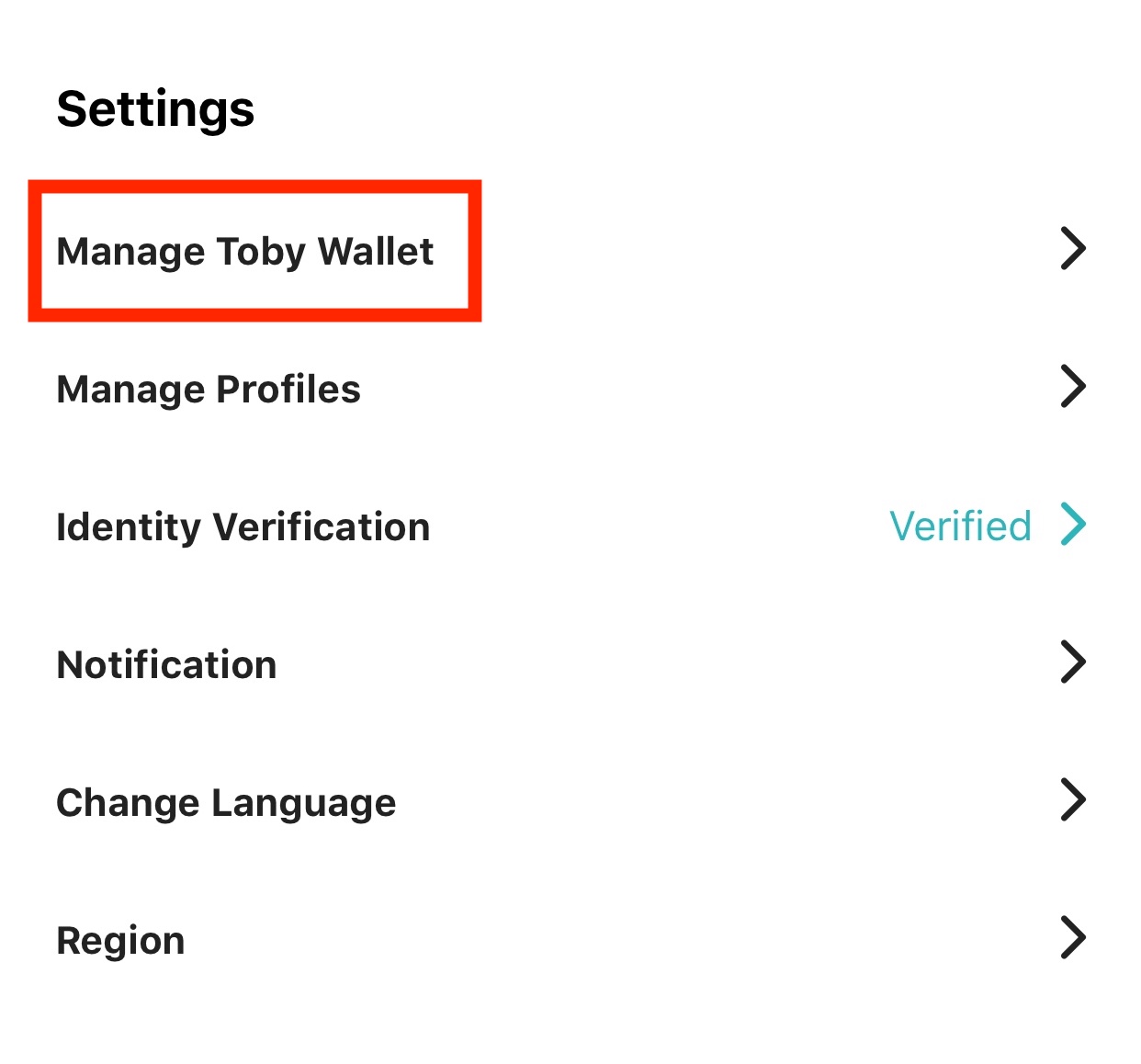 4. Visit the page of "Top Up"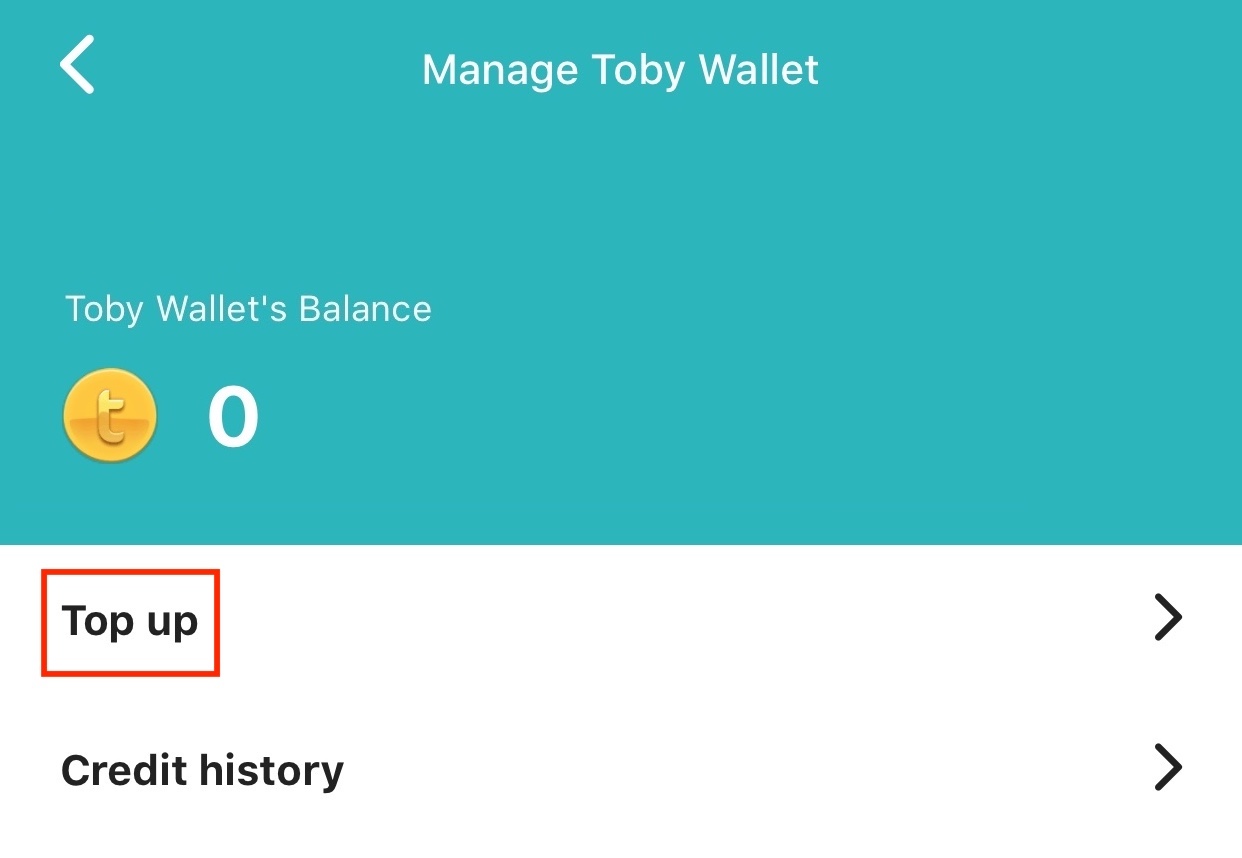 5. Randomly select a credit package (Remarks: You do not need to re-purchase any package, please avoid to purchase via Touch ID or Face ID accidentally)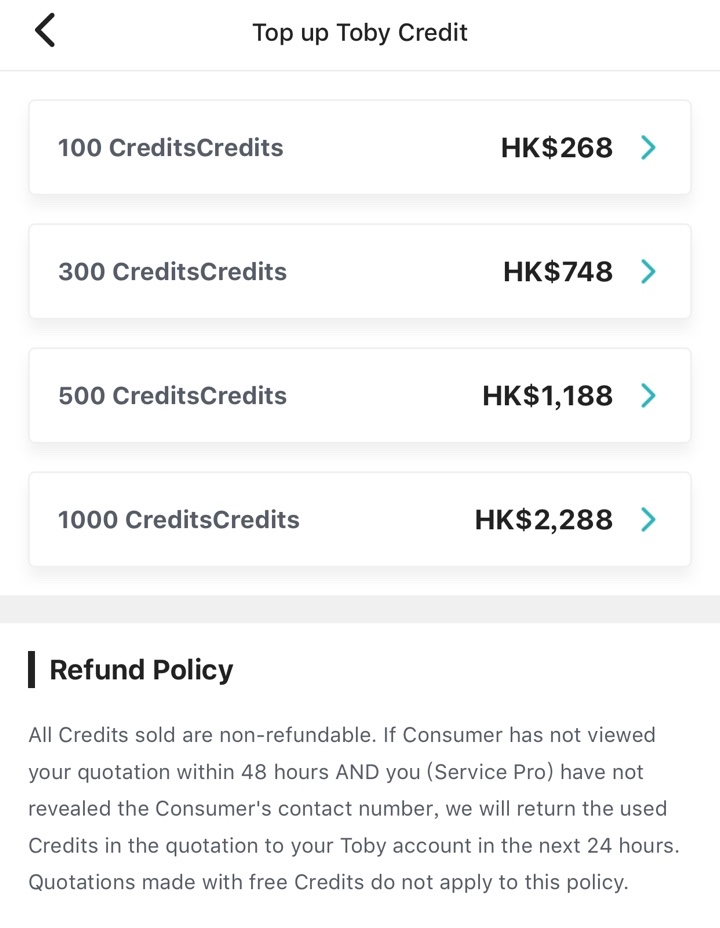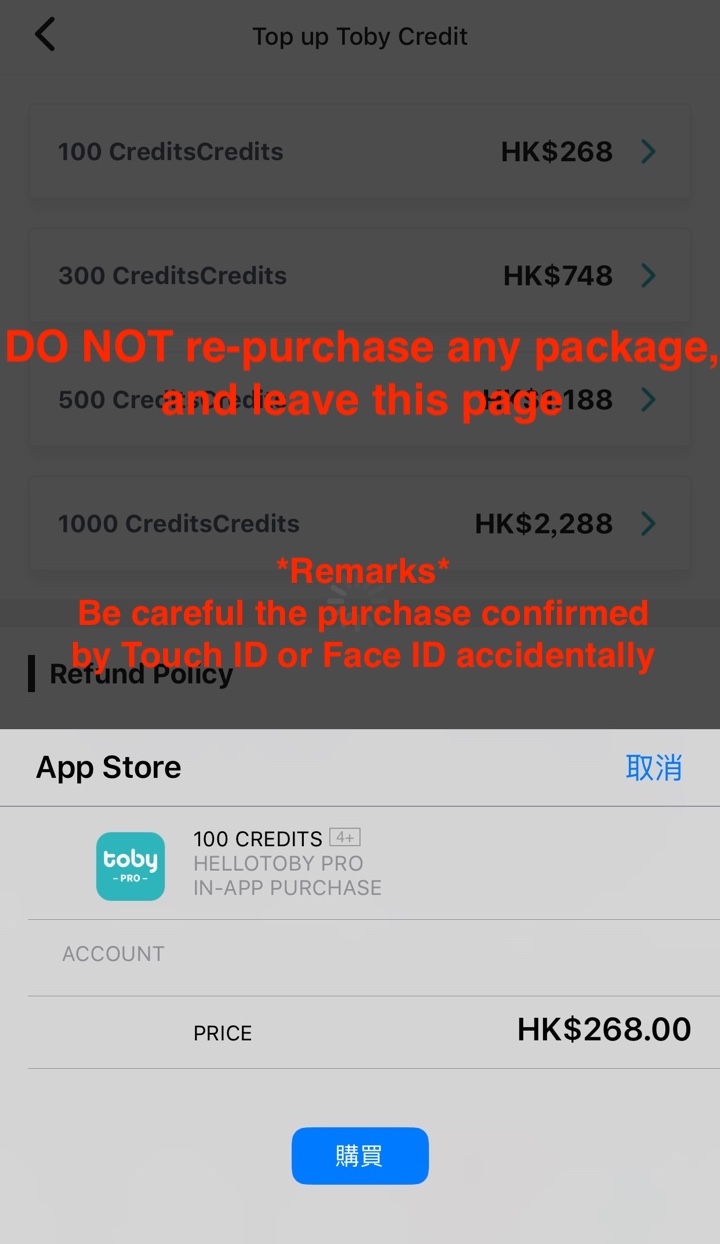 6. Back to the previous page
7. Pull downward to refresh the page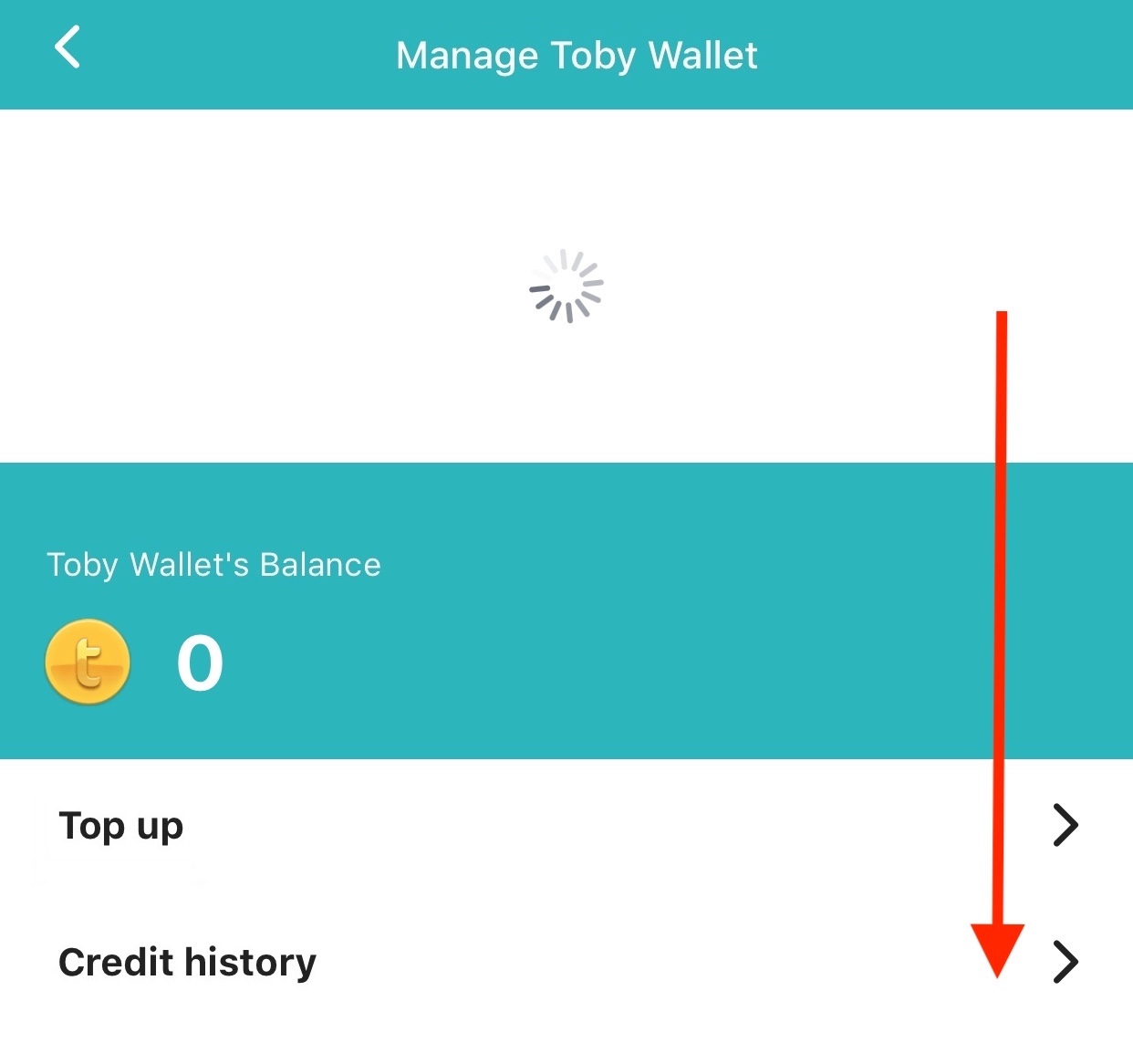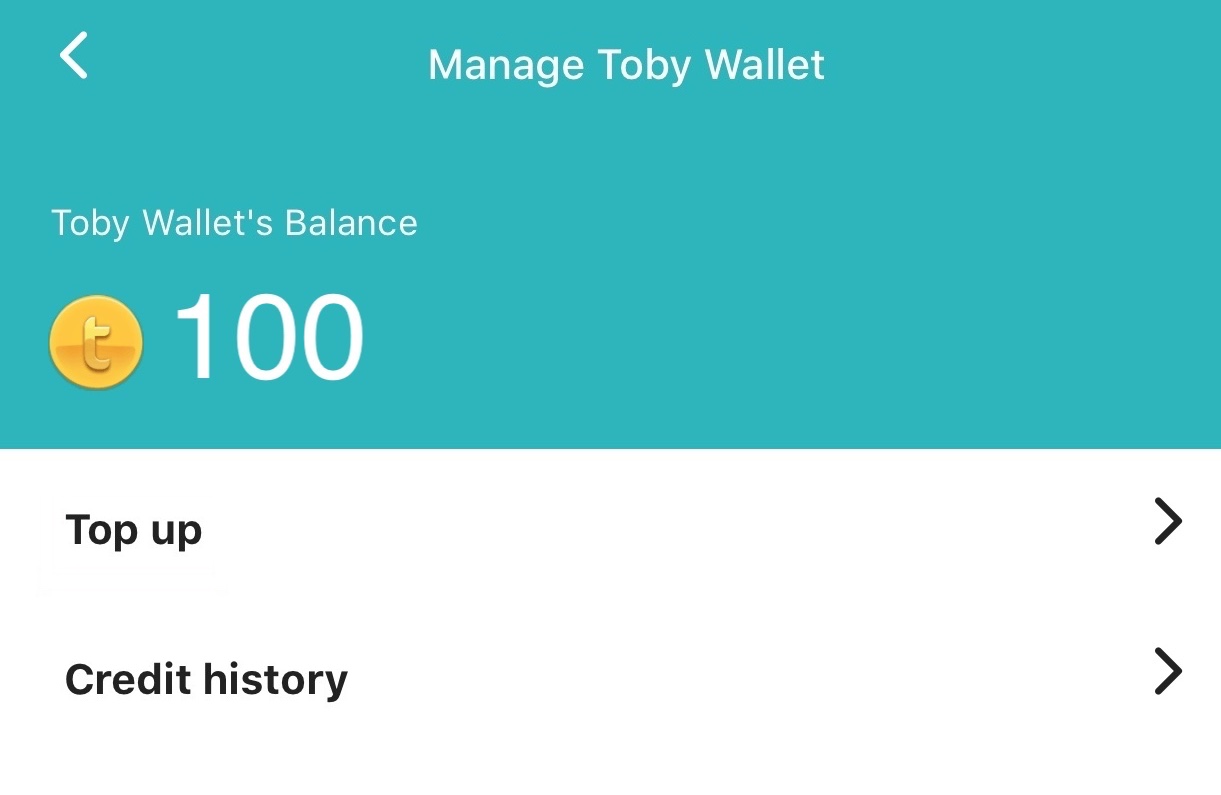 8. The record will be updated and your transaction will be shown on the page of "Credit History"
The steps above aims to re-trigger the linkage between iOS and TobyPro App, you could also log-in again to re-trigger. If the record is still not shown on your account according to the steps above, kindly send you registered e-mail address, phone numbers, Apple payment confirmation email, etc. to prosupport@hellotoby.com (Remarks: All transaction through iOS system can only be refunded by Apple, if you would like to apply for refund, kindly contact APPLE SUPPORT)