We're happy that you found our platform useful for you and we look forward helping you grow your business. Click below to register the account:
1. The requirements for being a Service Pro on HelloToby
3. Register on the HelloToby App
The requirements for being a Pro
1. Age 16 and above
2. Provide an authentic personal name or business name, address, and contact phone number
3. Legally allowed to provide your services in Hong Kong
4. Service Pros can only provide services on our platform, selling of products is not allowed (except delivery service)
5. The service you provide falls within a category of service that HelloToby supports
6. Money is the only form of payment for the services provided. Any other form of compensation is strictly prohibited.
7. Any inappropriate or erotic services are strictly prohibited.
How to Register As HelloToby Pro:
1. Go to " HelloToby " 
2. Sign up using Facebook or Email Address
3. Fill in the name, email address, and password, click "Next" to complete the signup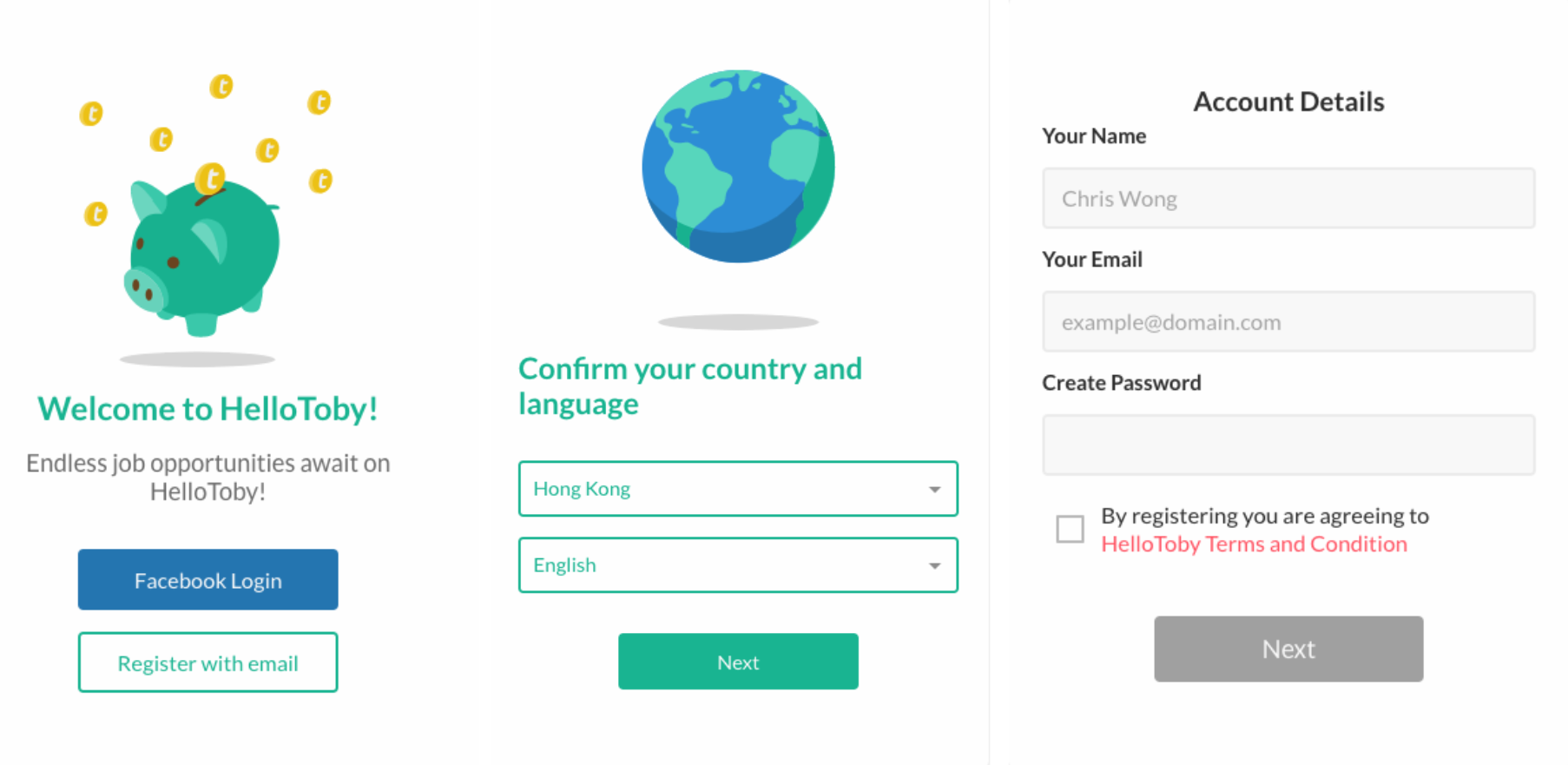 1. Open the HelloToby mobile App, click "Profile" on the bottom right, then click "Register".
2. Fill in the name, email address, and password, tick the box next to "Become a pro".
3. Input the verification code which will be sent through "SMS".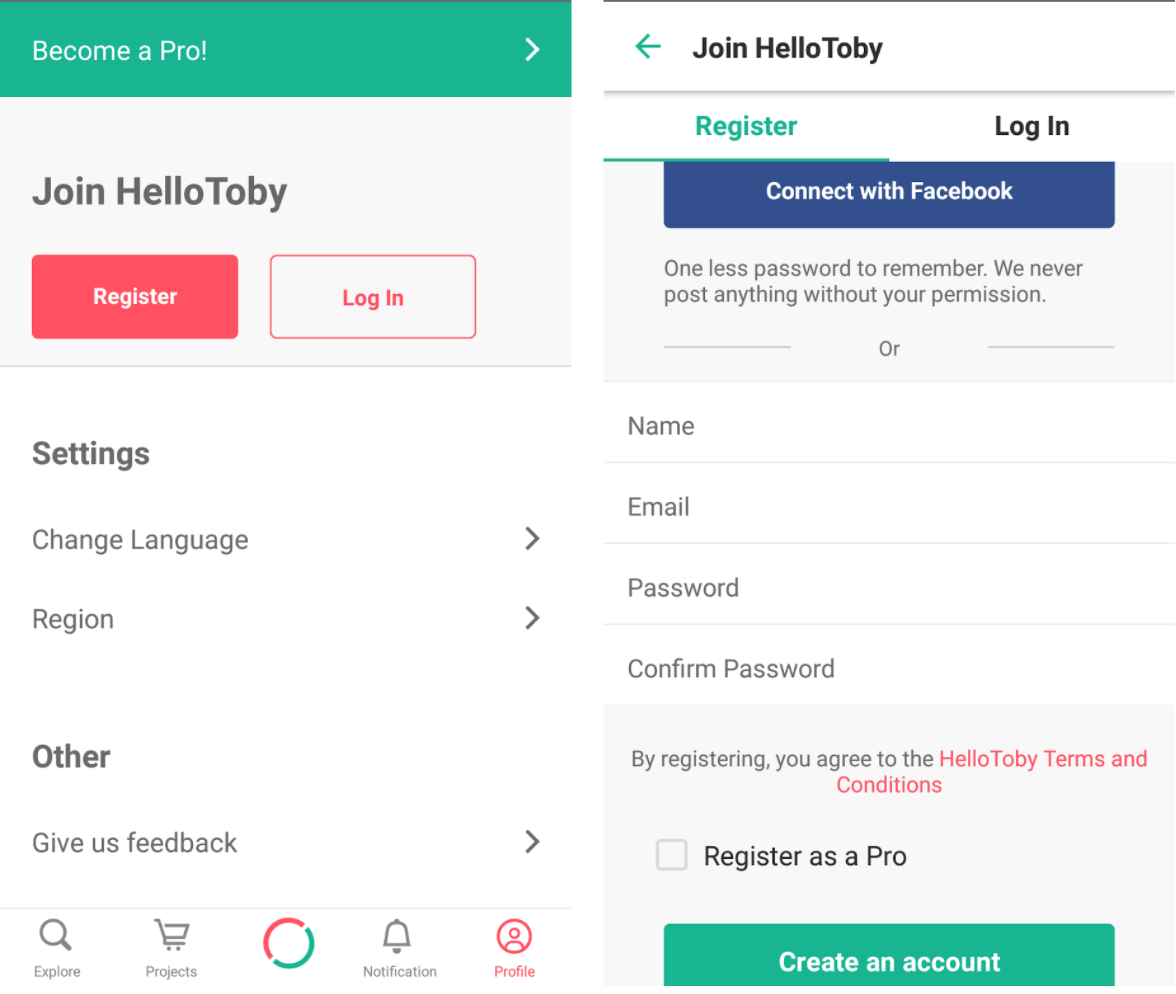 Next Articles:
1. What Is The ID Verification Process?