There are two ways to view the Service request 1) Add the service to your profile to receive all the related services requests, you will be notified by Email and App push notification when there is a new service request. or 2) Go to Task Center to check out all the available requests. (Task Center is only available for Web users)
1. Log in to your HelloToby account
2. Click " Requests " at the top left-hand side
3. All the available requests related to your service will be shown here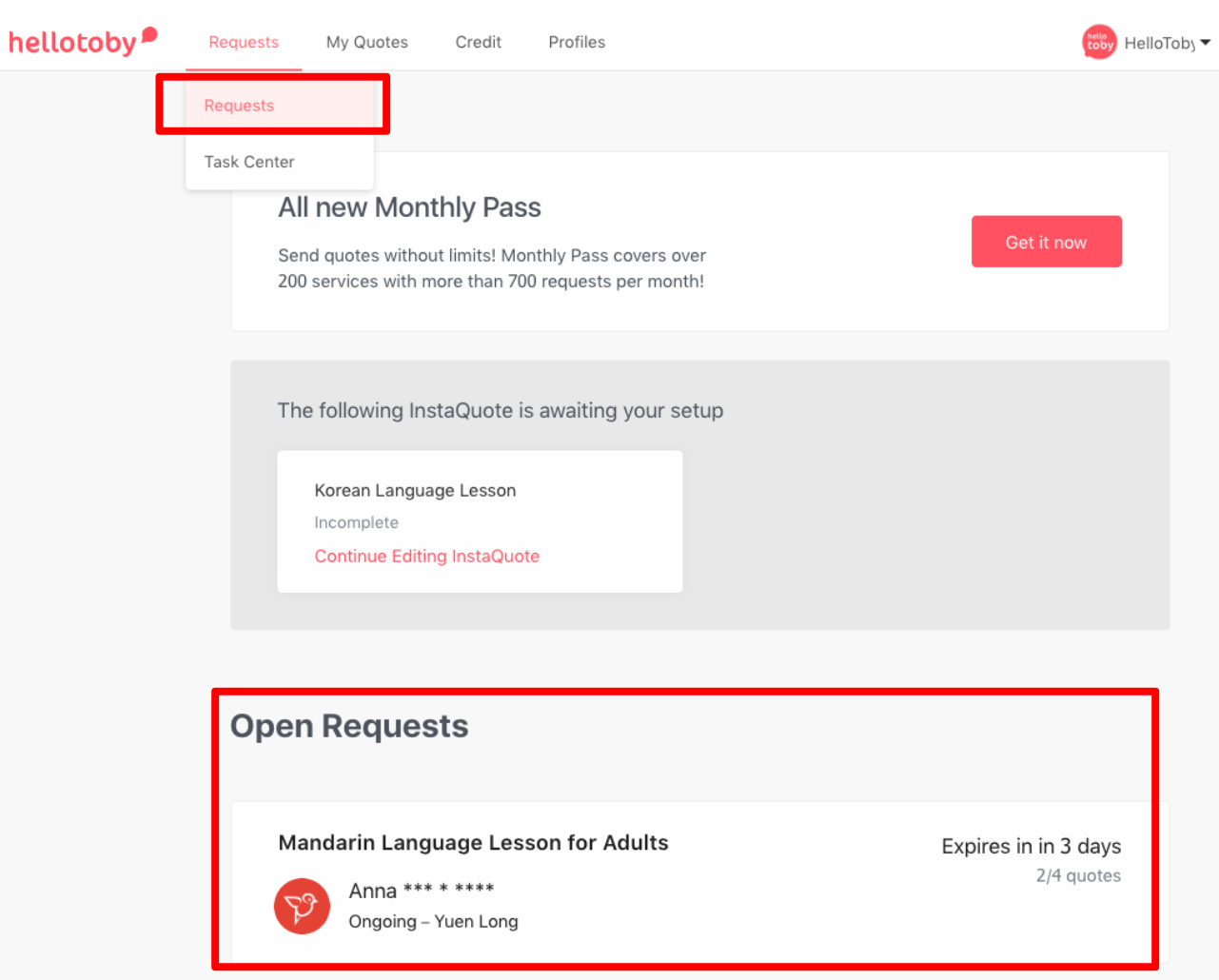 Or Click " Task Center " to view all the available requests even not for your services.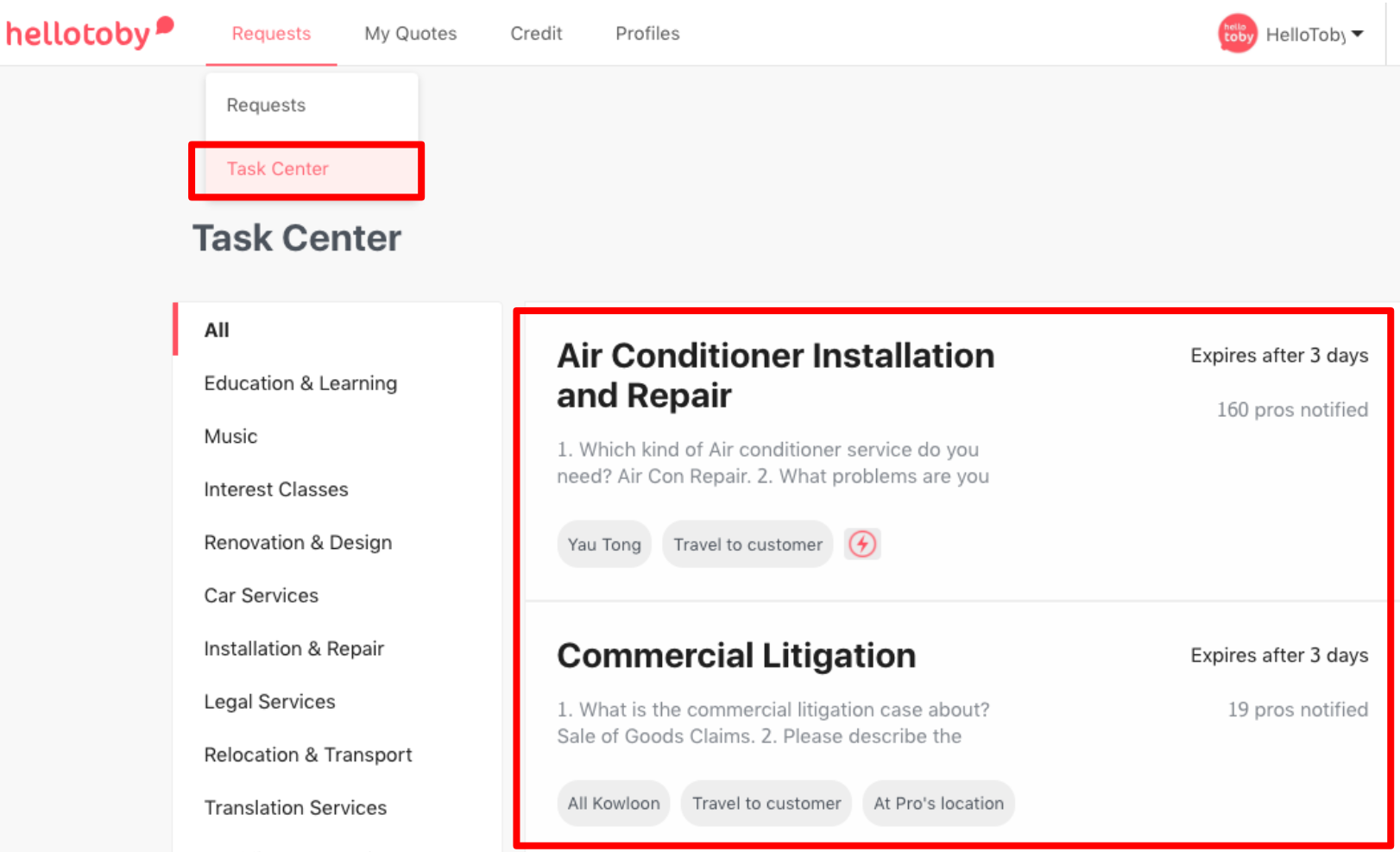 4. Click the request you are interested in
5. Check the service request detail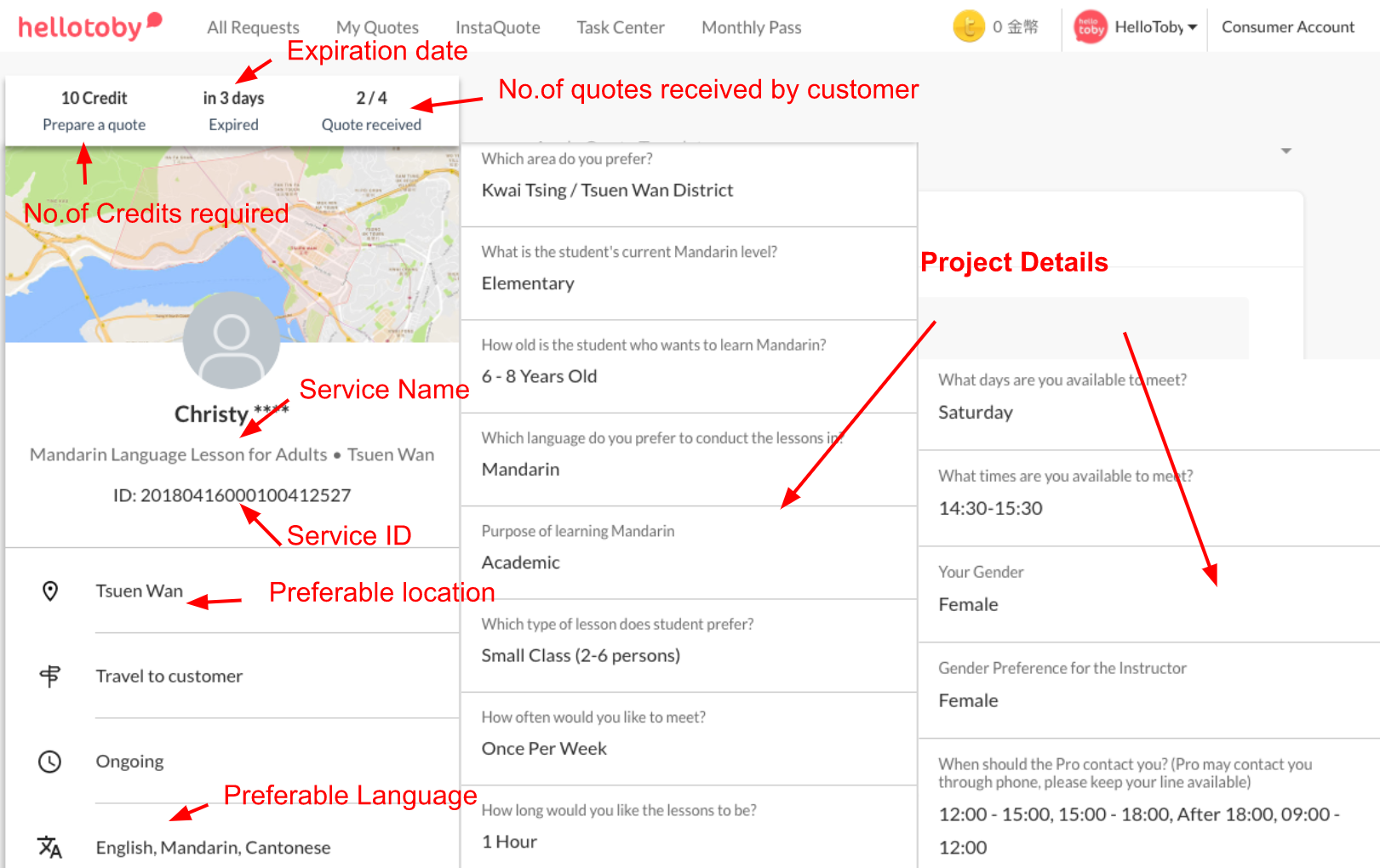 6. After you submitted the quote, the service request will be shown on " My Quotes "
7. Click " Pending Quotes ", you will able to find all the customer you have connected with expected the one who hired you.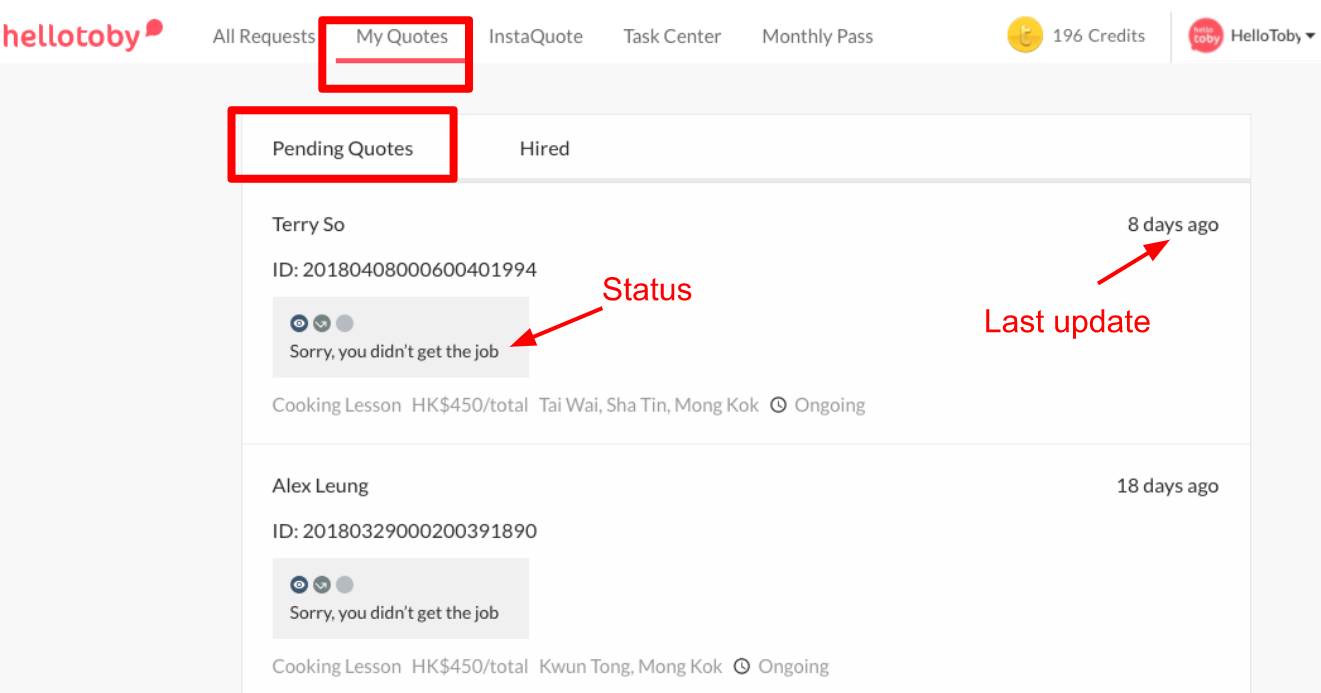 8. Click " Hired " will able to find all the customers who hired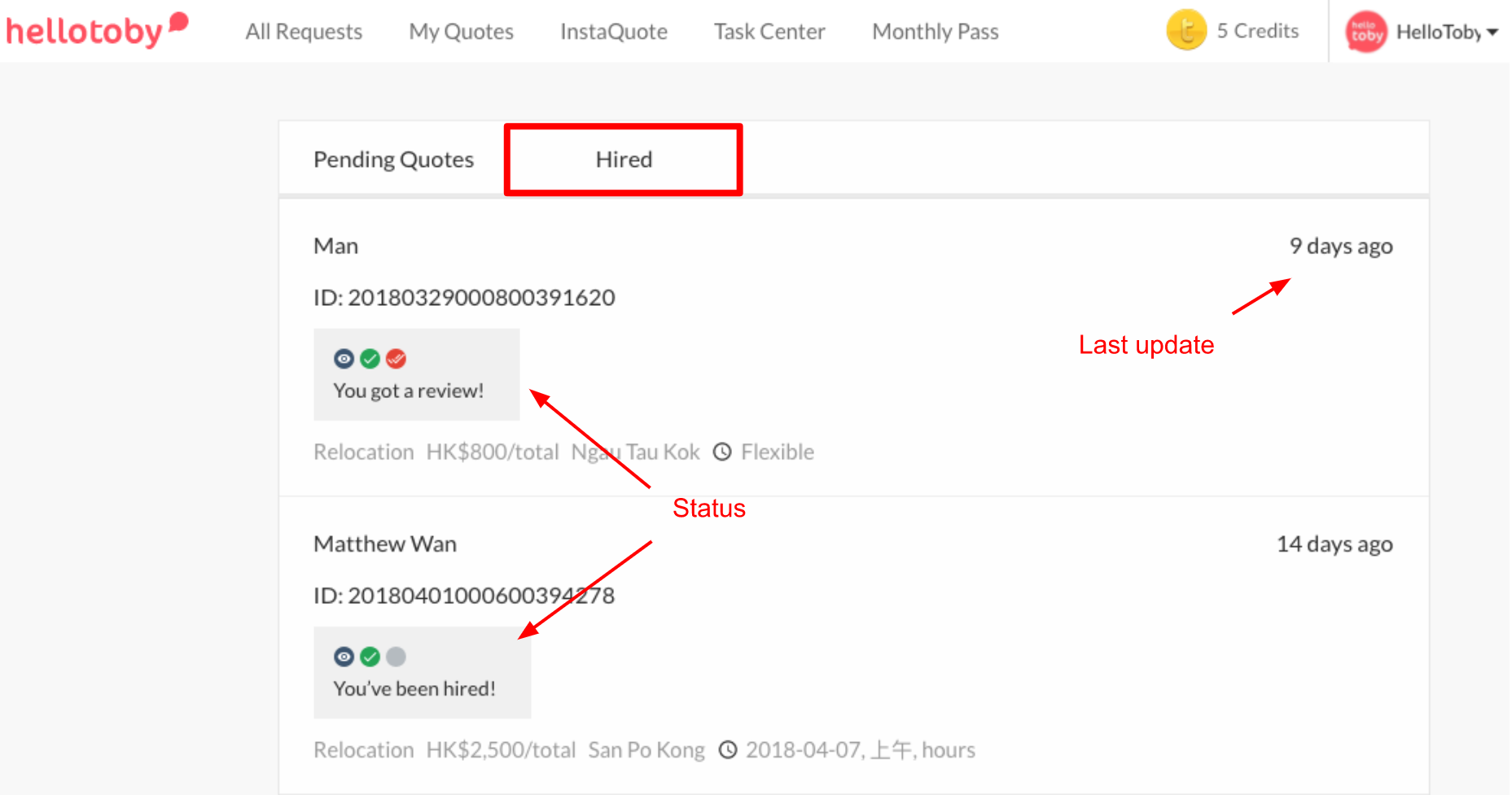 1. Login to the App
2. Switch to Pro Account and click " Requests "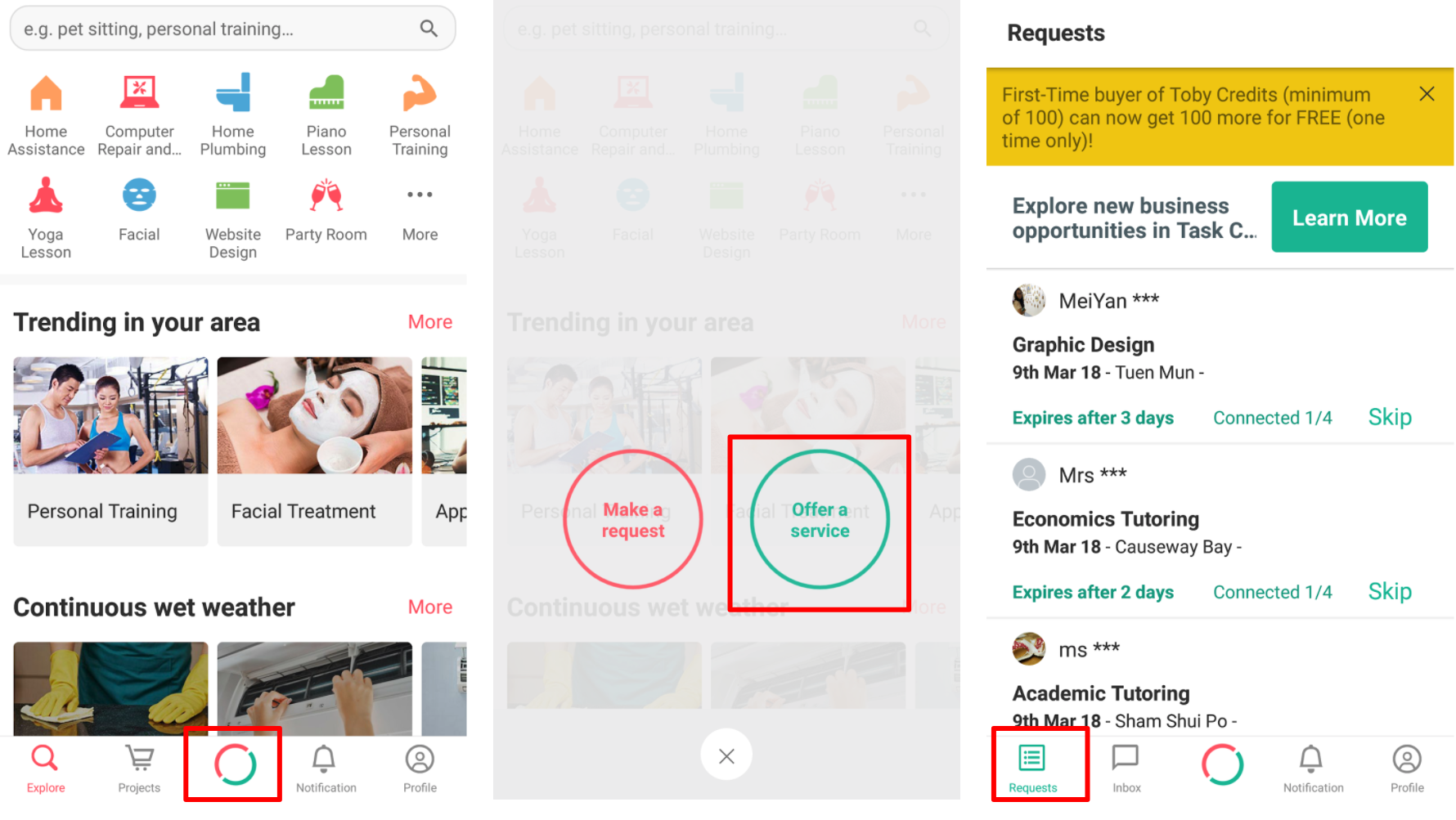 3. Select the customer request you want to connect
4. Check the Request details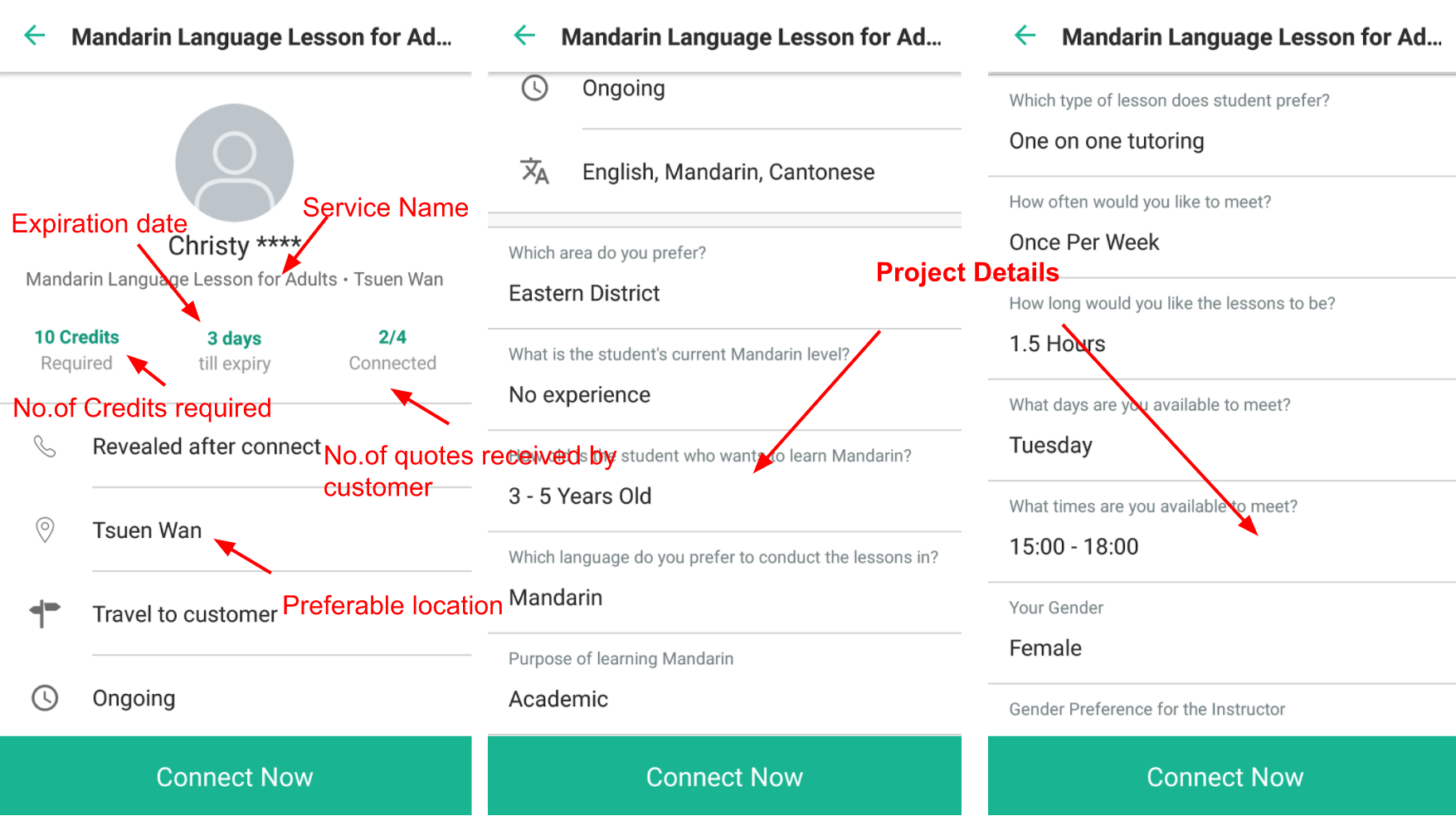 5. Click " Skip " if the request is not suitable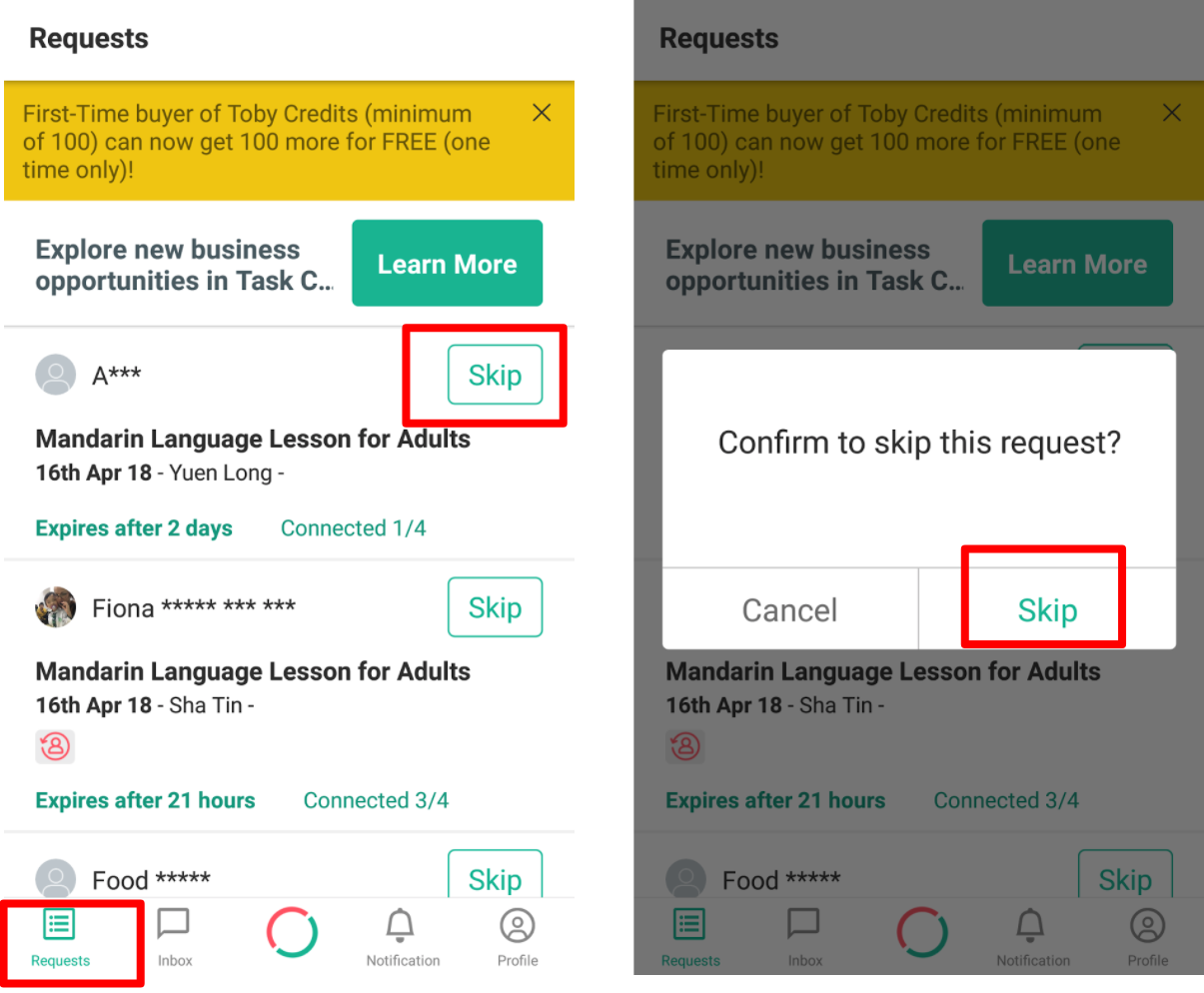 6. Click " Inbox" and Click " All ', " Connect ", " hired ", " Reviewed ", " Closed " to view the customer request which you have connected with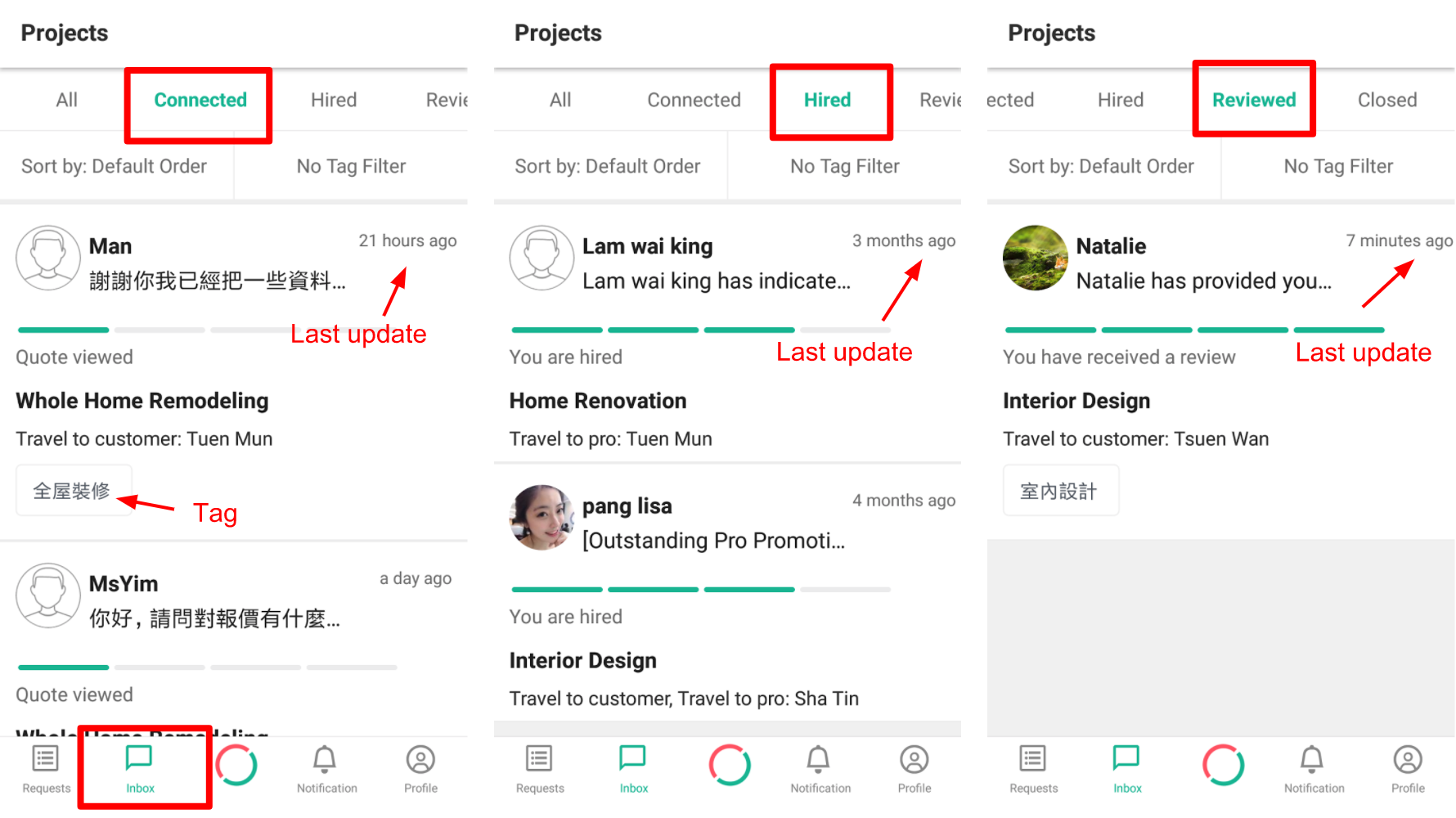 7. View the requests sort by order or by Tag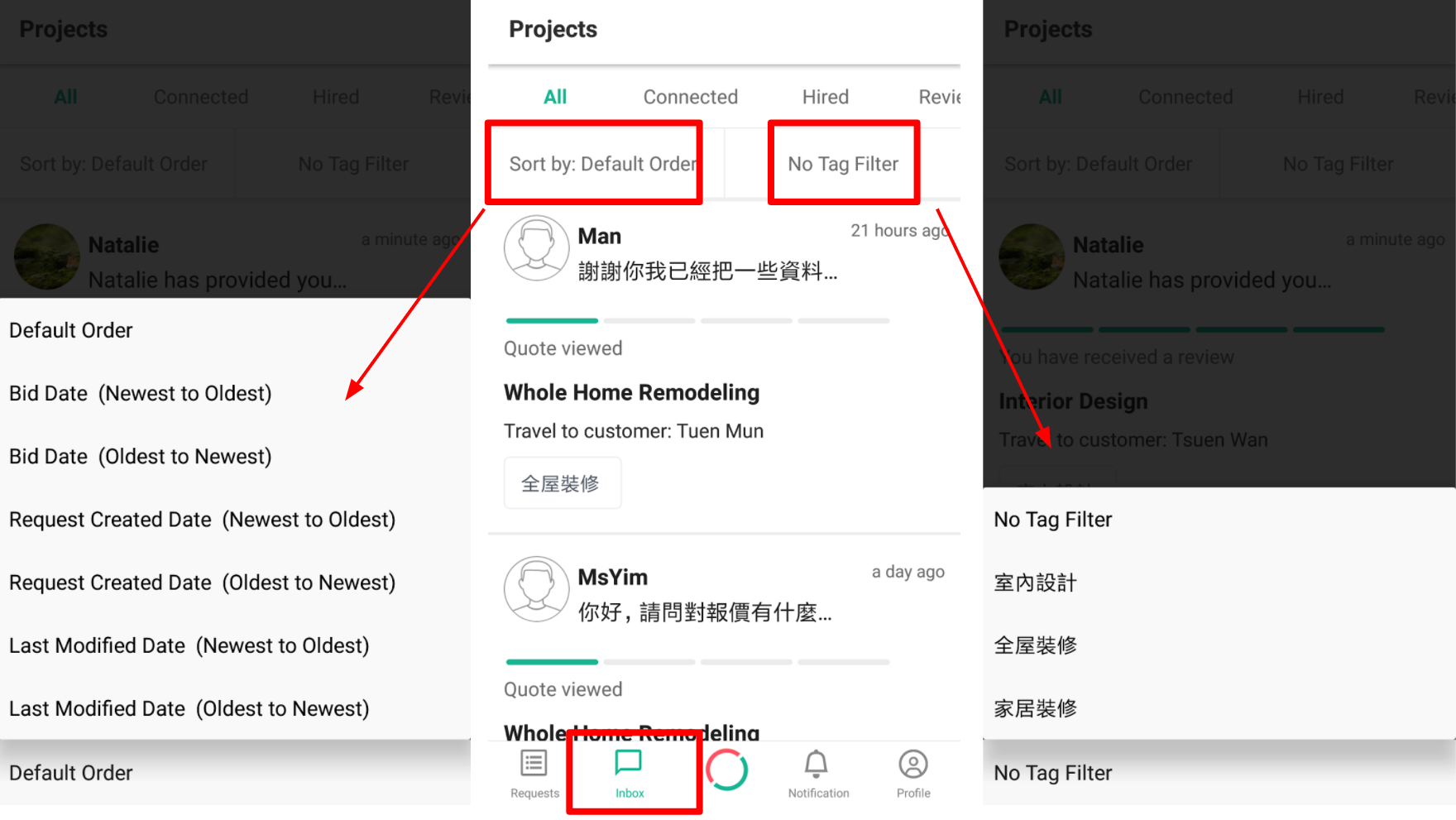 Check the Customer Requests Now