1. Click on the profile picture on the top right of the page
2. Click "User Centre" in the drop-down list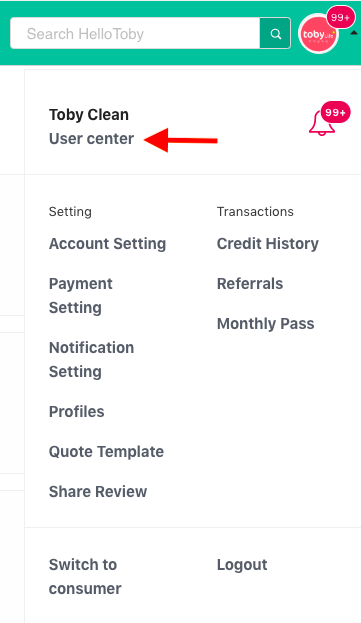 3. All the available requests related to your service category will be shown in "All Request"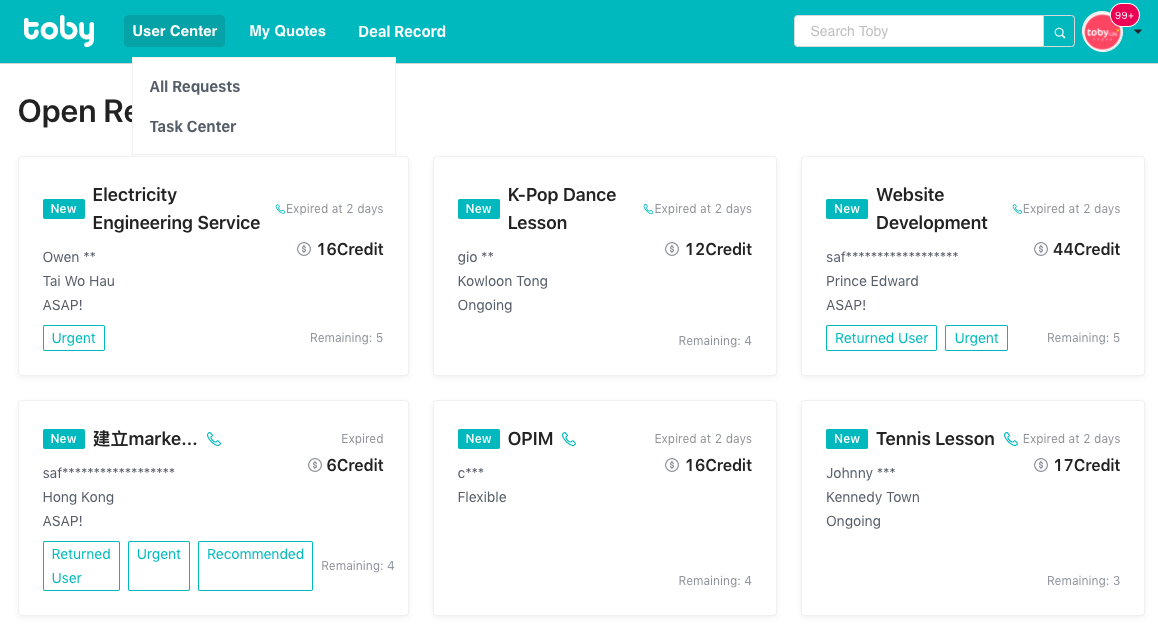 Or Click "Task Centre" to view all the available requests even not for your services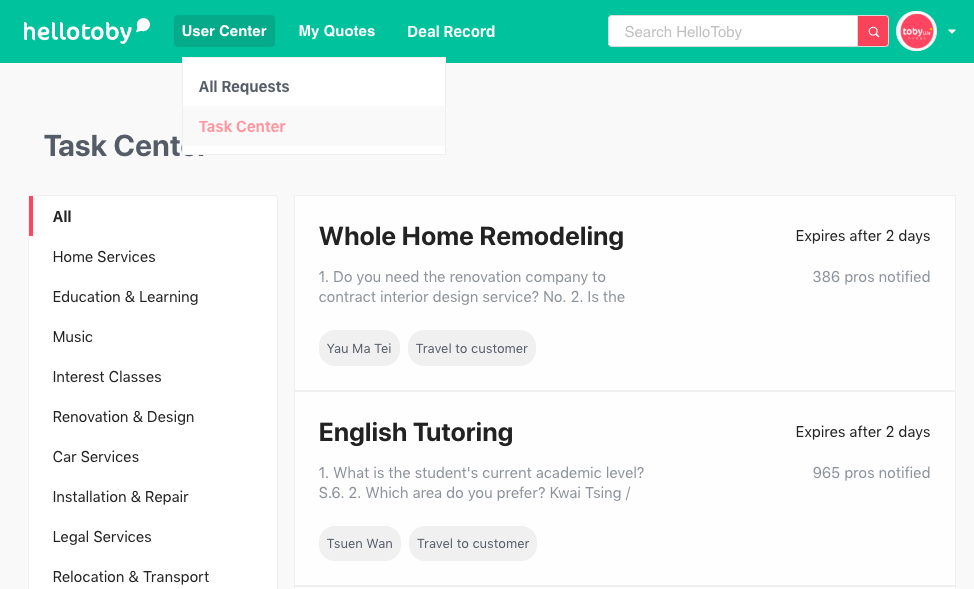 4. Click the request you are interested in
5. Check the service request detail
6. Write Quote/apply quote template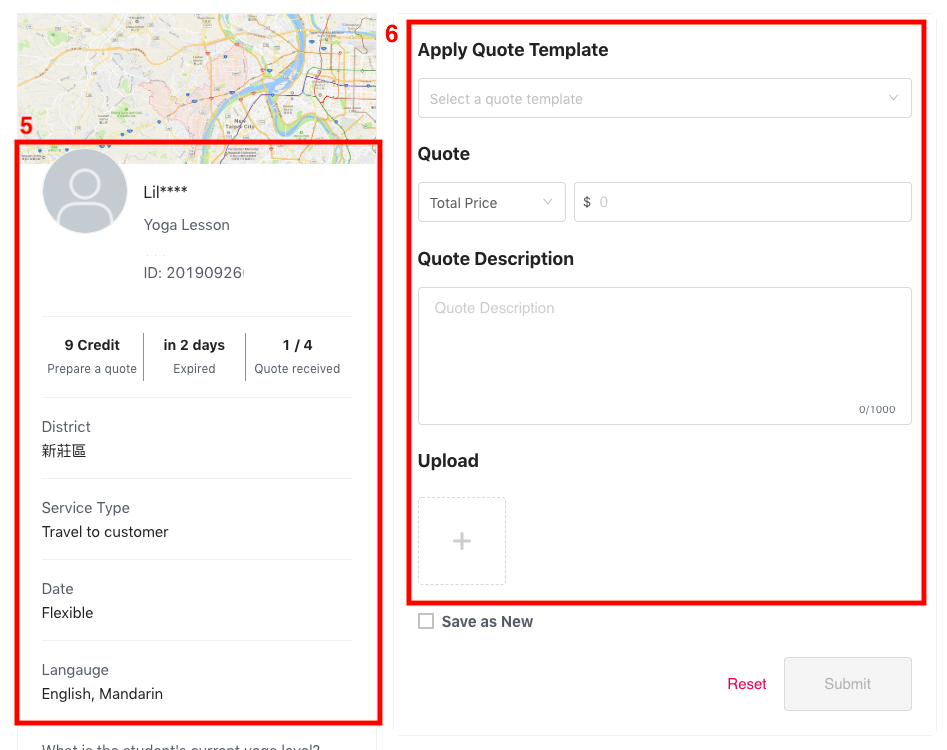 7. Send the quote when you're ready
1. After Login, click on "Requests"
2. Select the customer request you want to connect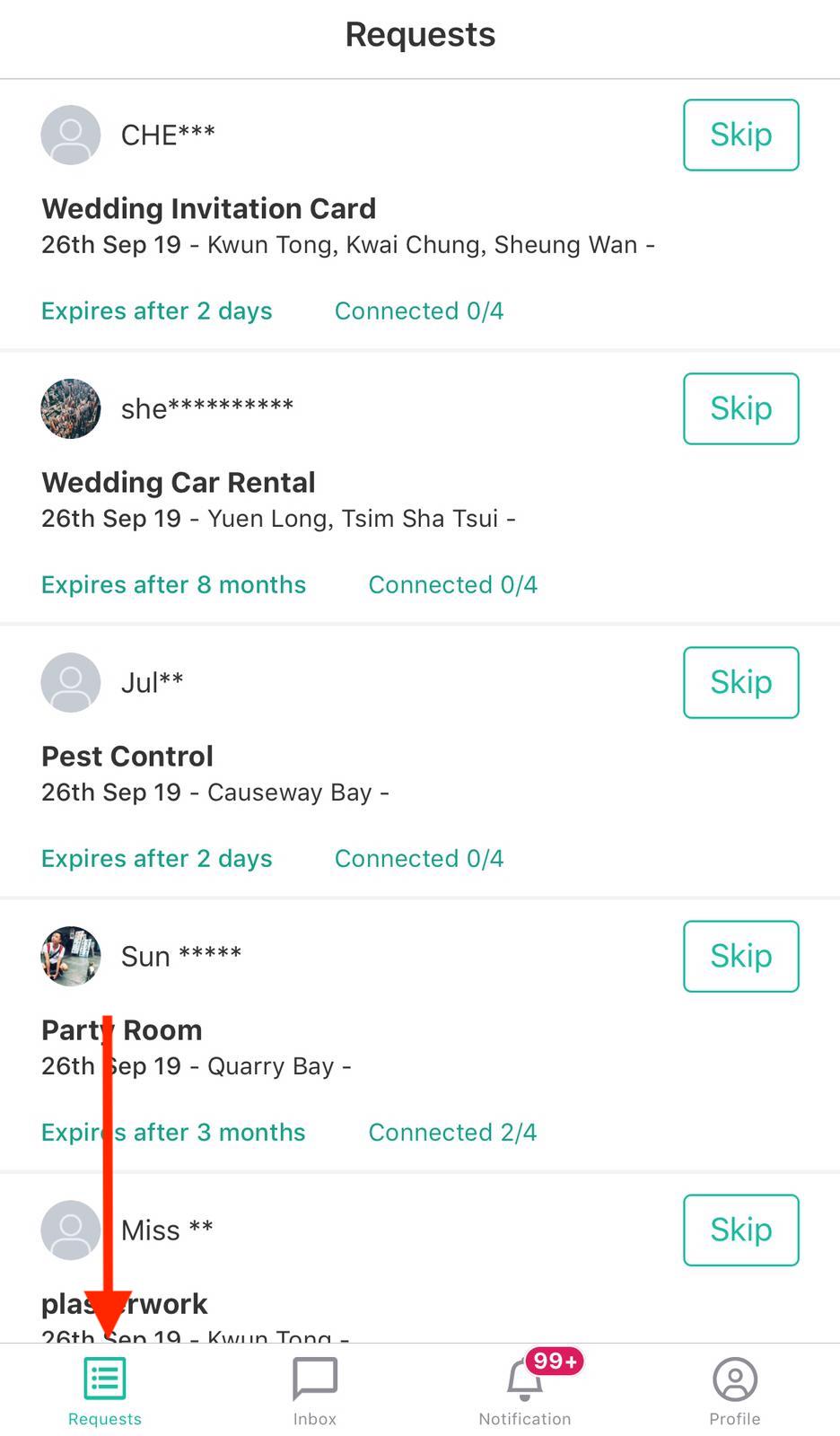 3. Check on the information of service requests
4. Click on "Quote"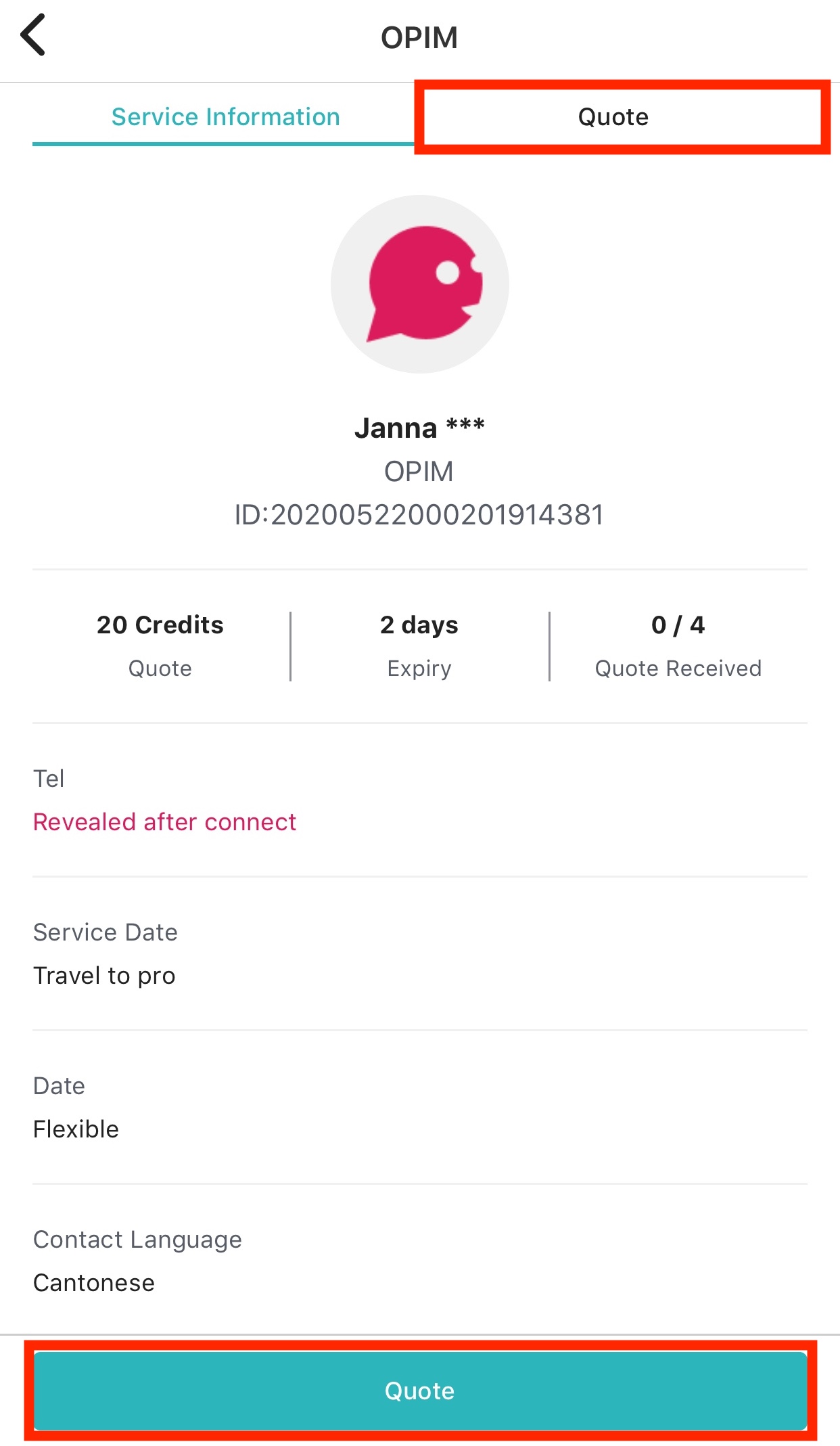 5. Write Quote/apply quote template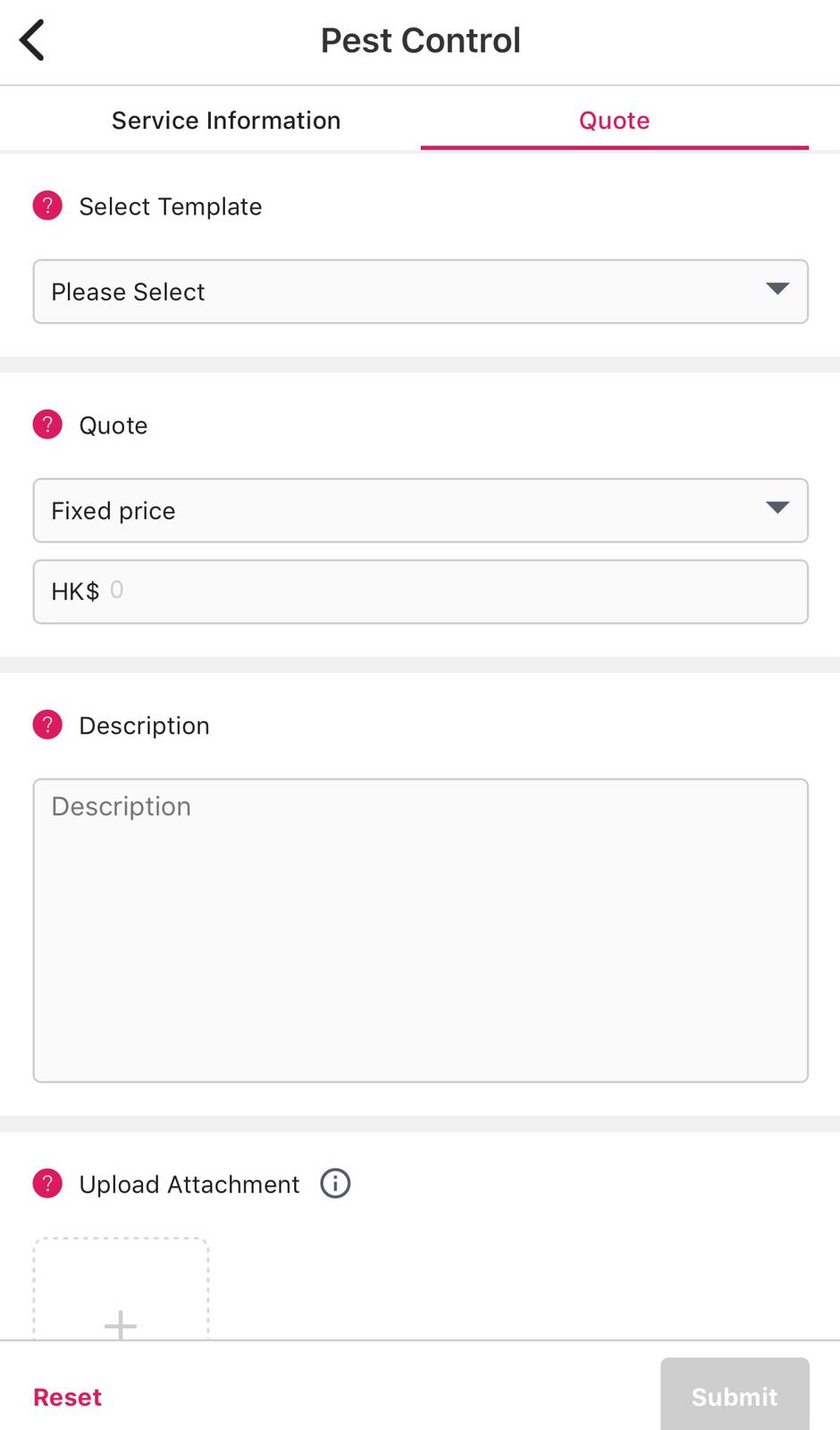 6. Send the quote when you're ready
Useful link: 1)Quote Templates 2)Write An Impressive Quote
Click to Check the Customer Requests Now