1. Log in to your HelloToby account
2. Click " All Requests " at the top left-hand side
3. All the available requests related to your service will be shown here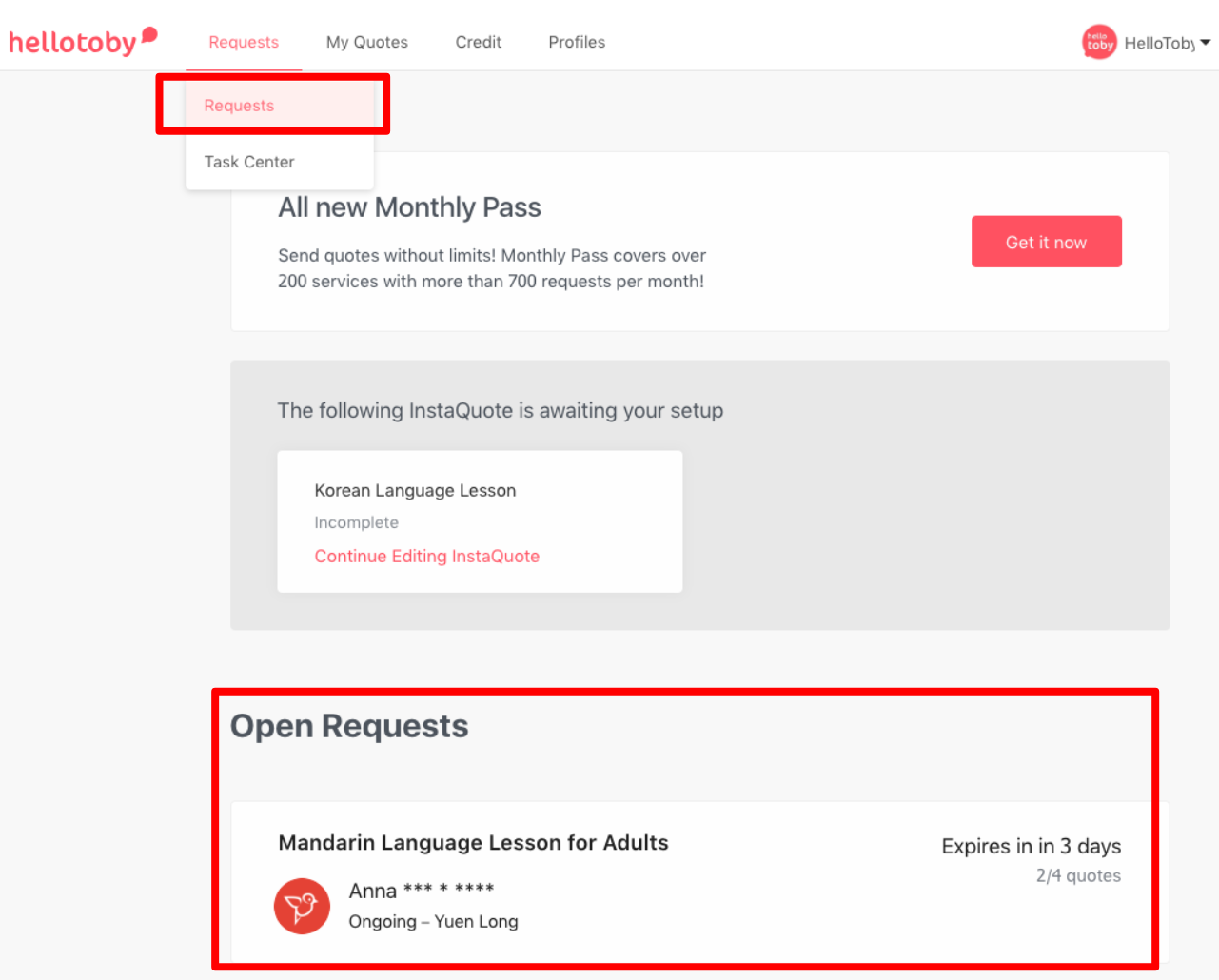 Or Click " Task Center " to view all the available requests even not for your services.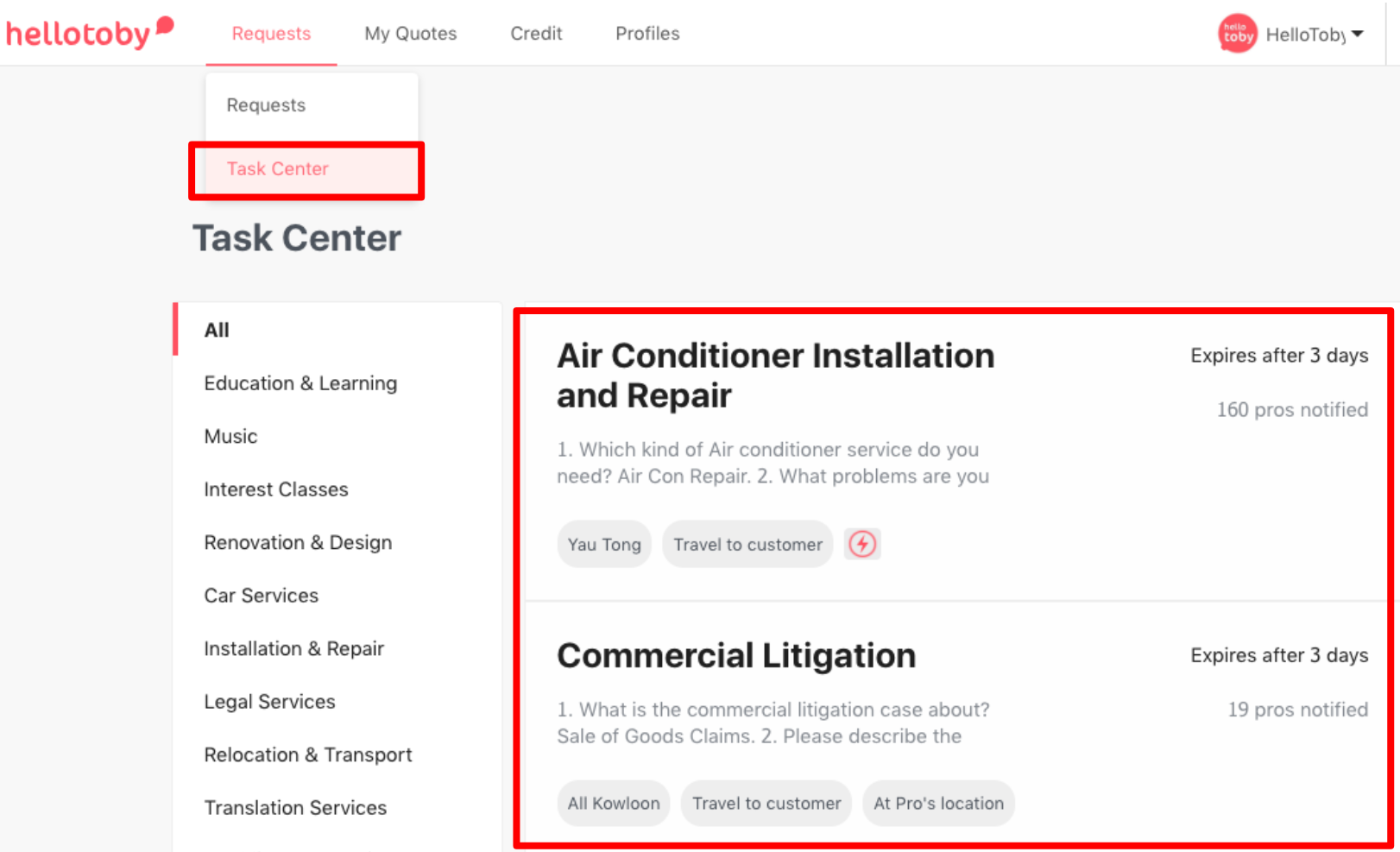 4. Click the request you are interested in
5. Check the service request detail, write Quote/apply quote template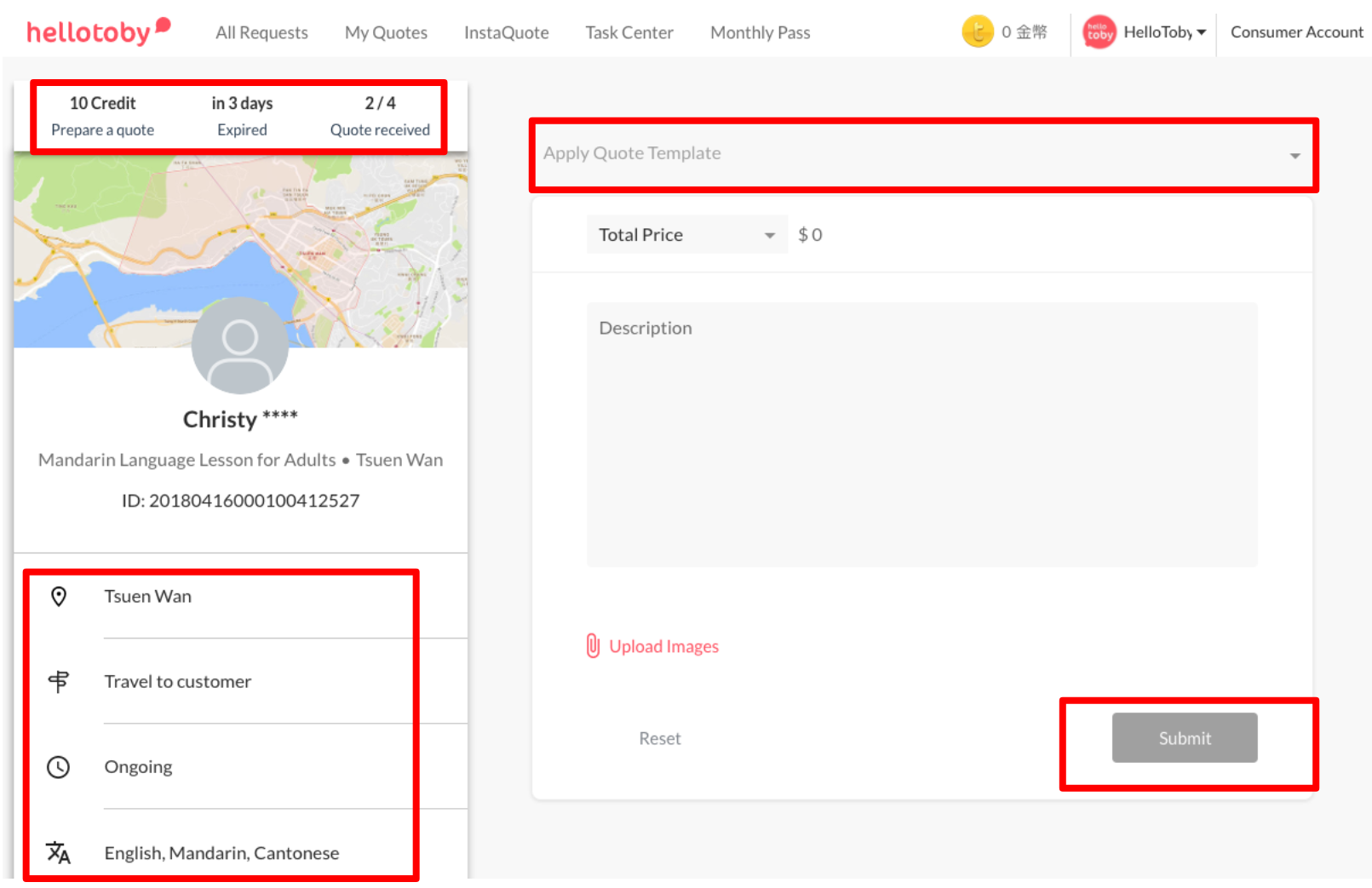 6. Send the quote when you're ready
1. Login to the App
2. Switch to Pro Account and click " Requests "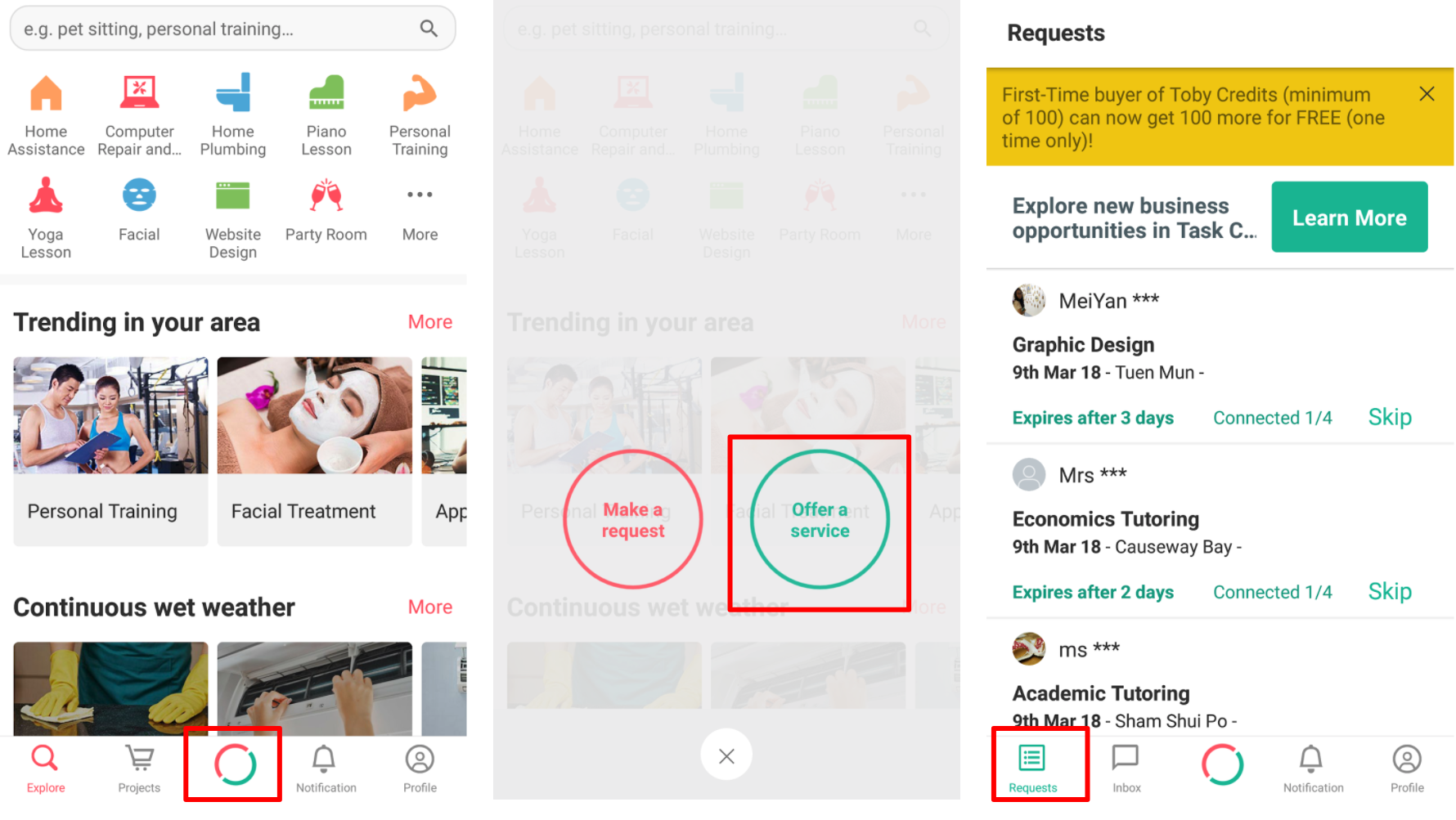 3. Select the customer request you want to connect
4. Click "Connect Now " and check the service request detail 
5. Move the " Blue Dot " to apply the Quote Template or Write the new one
6. Click " Connect Now " and " Confirm " when you're ready to send the quote
Useful link: 1)Quote Templates  2)Write An Impressive Quote
Click to Check the Customer Requests Now