| | |
| --- | --- |
| | As a professional on HelloToby, you have the option to upload your Business Registration certificate (BR) to increase customer trust and build credibility. After passing, an Accredited badge will be displayed on your profile. |
Web User
1. Click on the profile picture on the top right of the page
2. Click "Profiles" in the drop-down list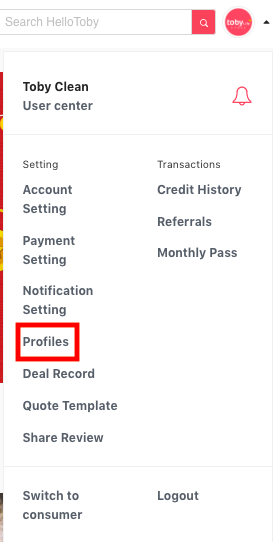 3. Click on the profile you would like to upload your BR, you could upload more than 1 file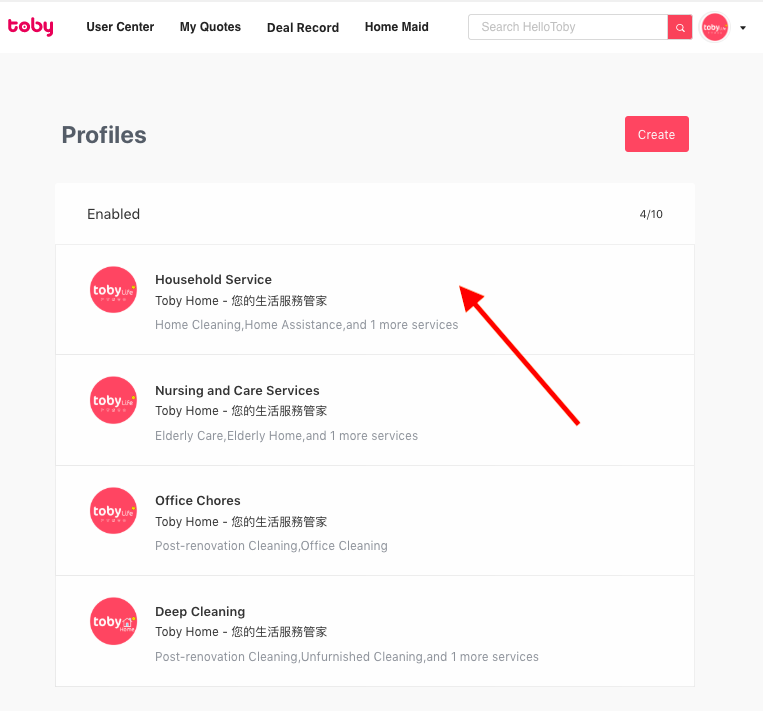 4. Click on "Business Info"
5. Click "Upload Image/ Resubmit" under the item "Business Registration Certificate"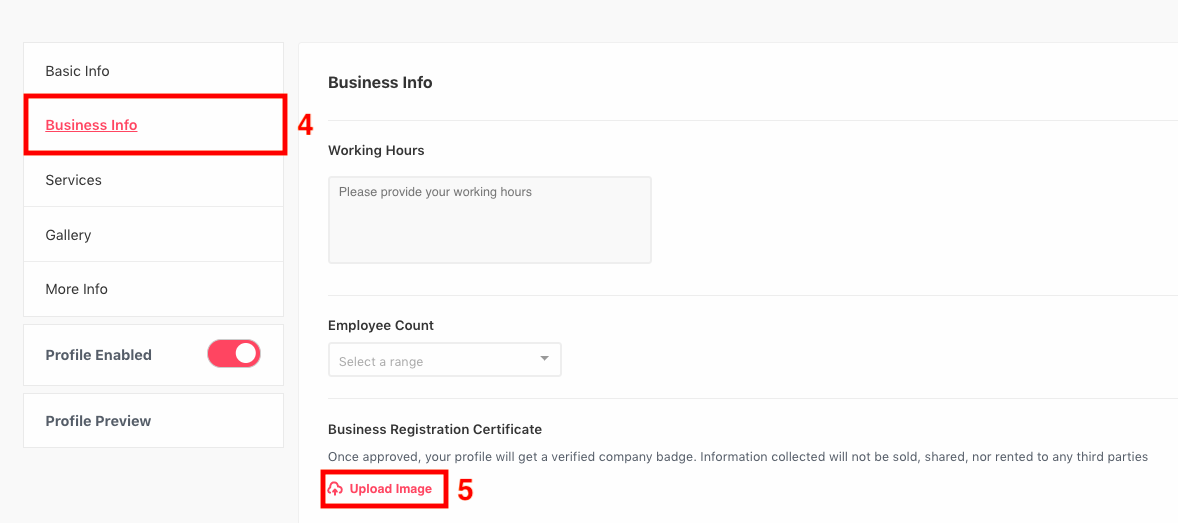 6. Once approved, your profile will get a verified company badge ( An Accredited Badge ). Information collected will not be sold, shared, nor rented to any third parties
App User
1. Log-in to HelloToby Pro App
2. Click "Profile" on the right bottom
3. Click "Manage Profiles"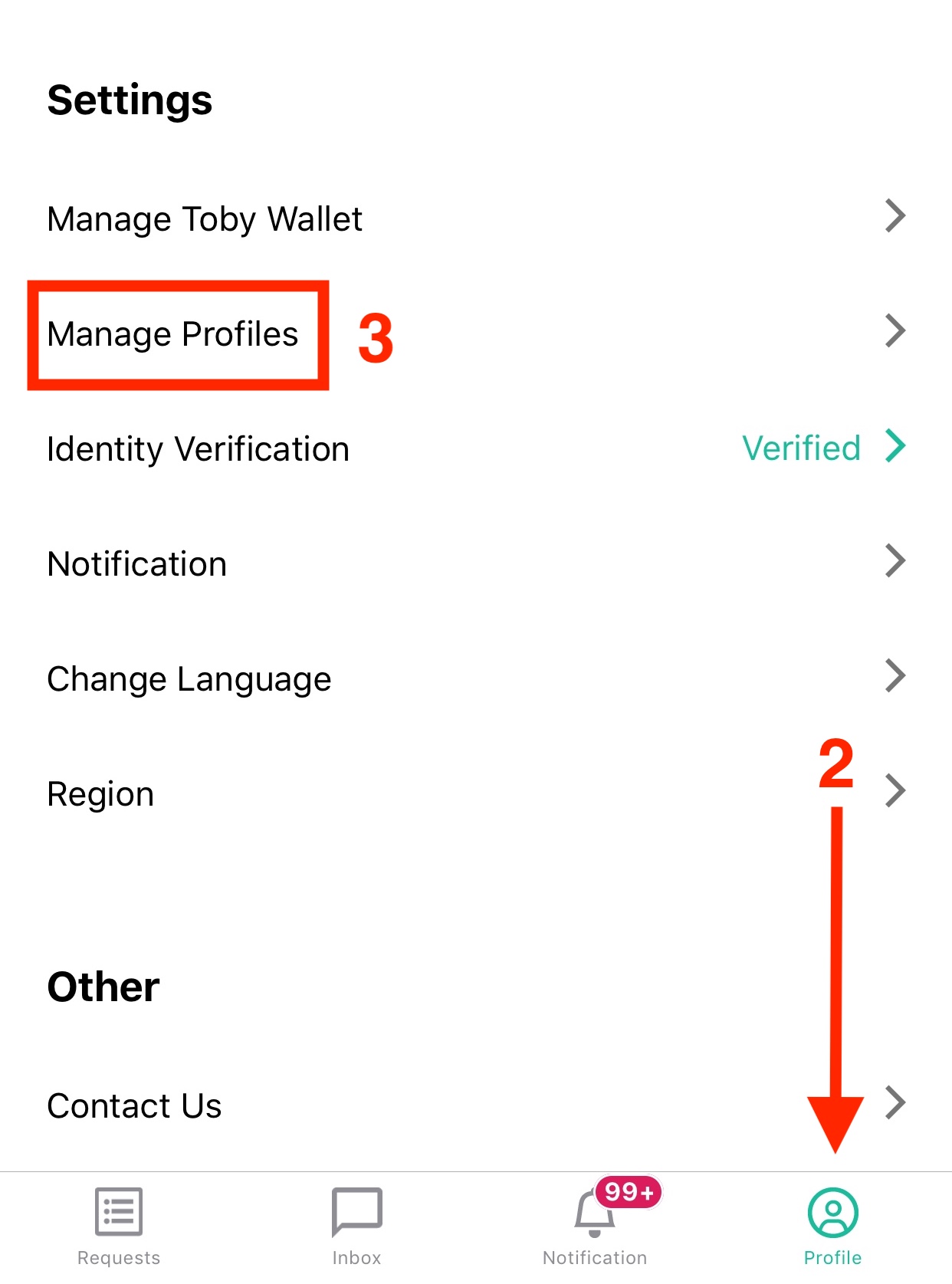 4. Click on the profile you would like to upload your BR, you could upload more than 1 file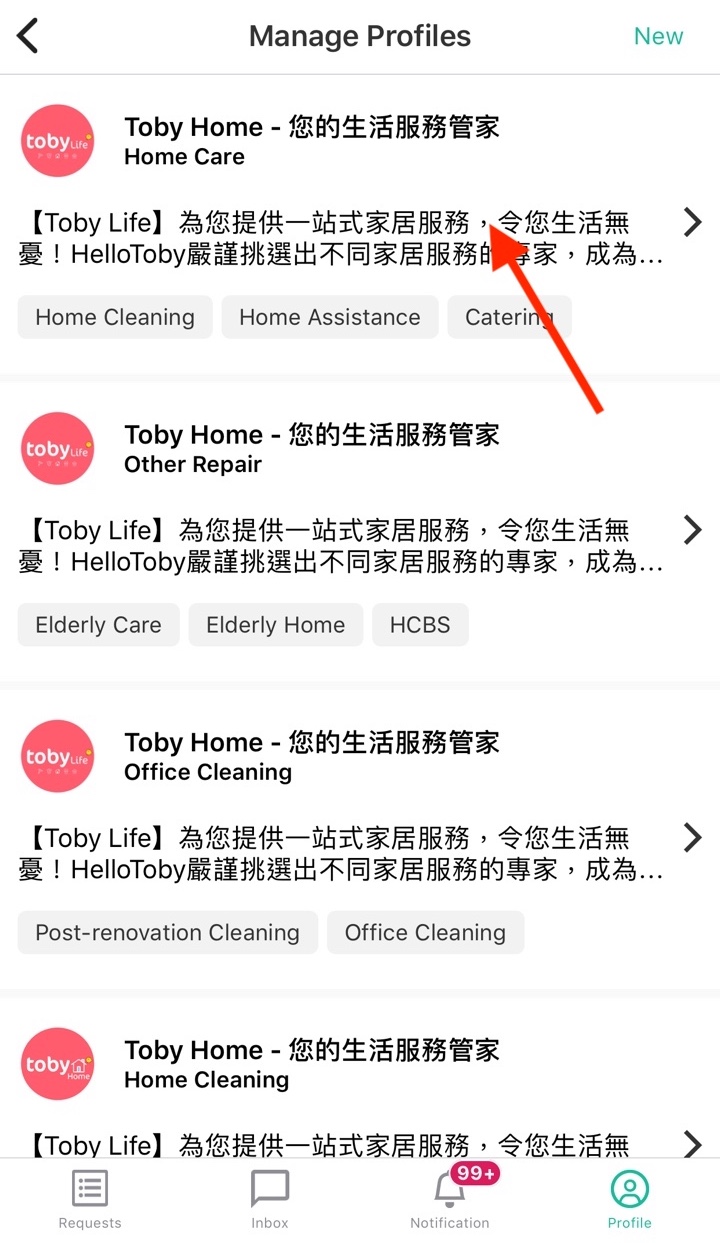 5. Click "Are you registering as a company?" under item "Additional Information" at the bottom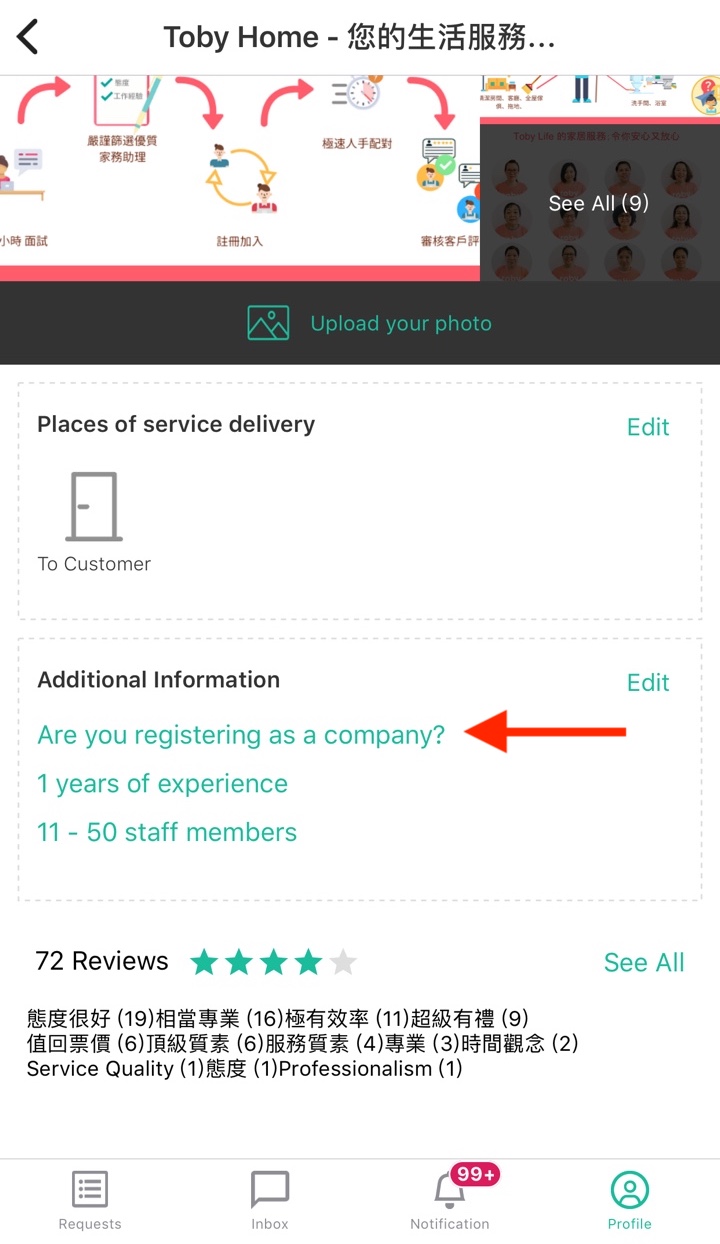 6. Select "Upload your BR"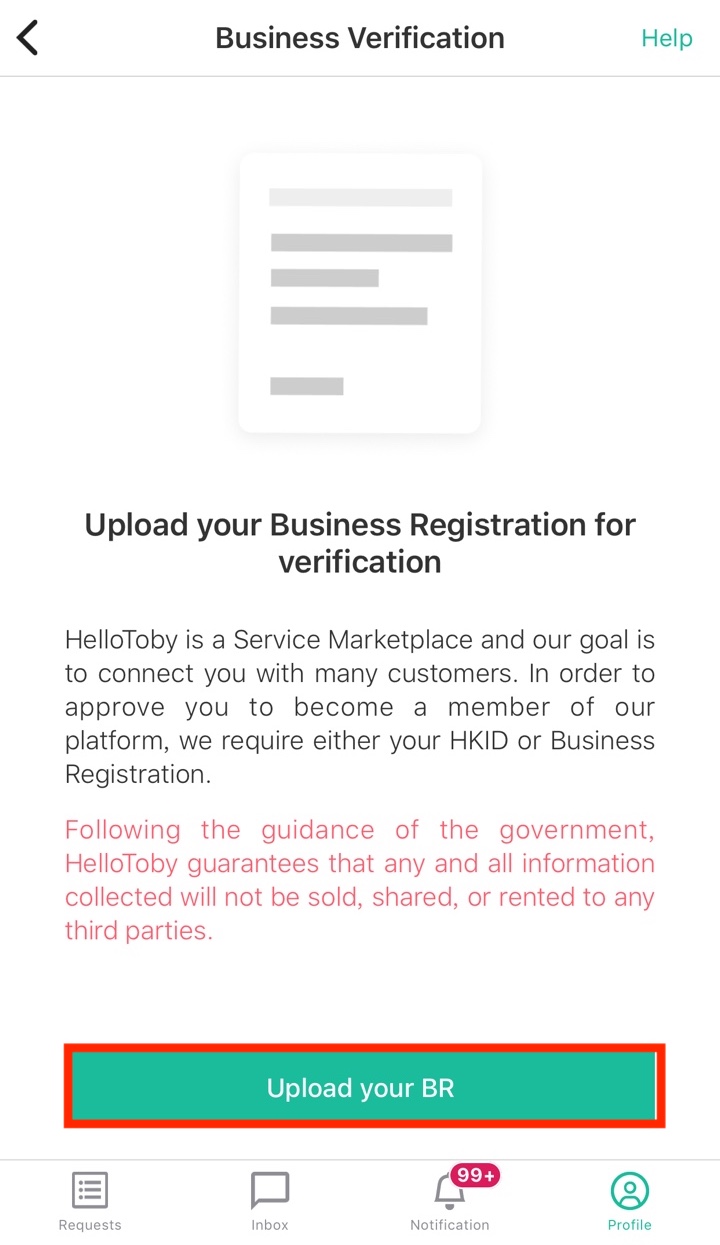 7. Once approved, your profile will get a verified company badge ( An Accredited Badge ). Information collected will not be sold, shared, nor rented to any third parties