You can have a maximum of 10 profiles and once the profile is created, you are not able to delete it, but you can pause it to stop receiving new requests anytime. Currently, the pause feature is only available on the Website version. Steps as below:
1. Login to HelloToby Webpage 
2. Click " Profiles " and choose the profile you want to pause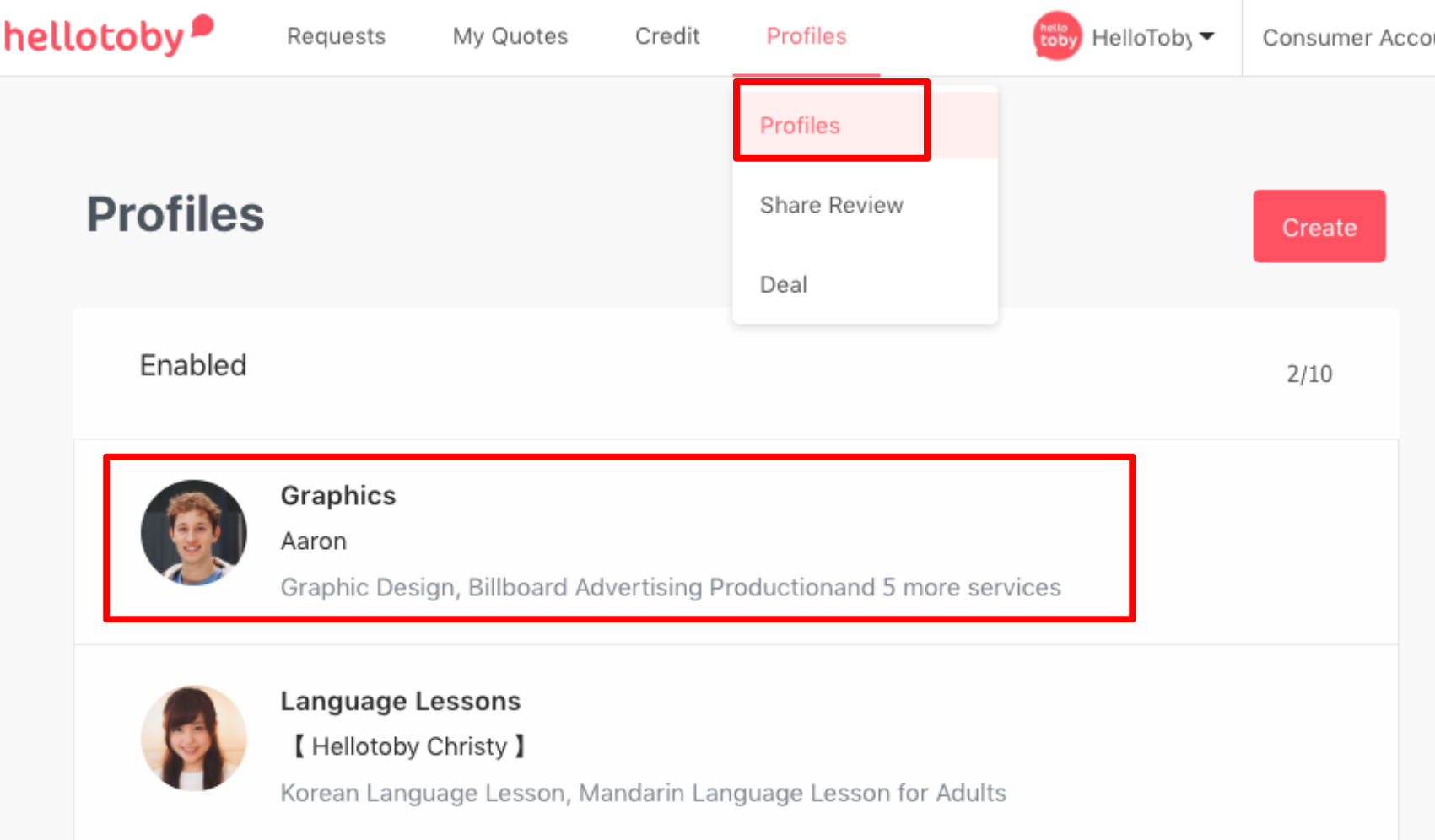 3. On the Profile Page, Click " Profile Enabled " button to change the preference to " Profile Disabled".
4. Click " Save Changes "