After you submitted a service request, you will receive quotes from different Pros. Please let the Pro know how do you like the quote ( Hire or Decline ) after viewing, making sure that they are informed about your decision. If you decide to hire the Pro, don't forget to review them so that other users know how their quality is.
1. Login to HelloToby App and change to Consumer interface
2. Click the Service request 
3. Click " Decline " or " Hire " after viewing the quote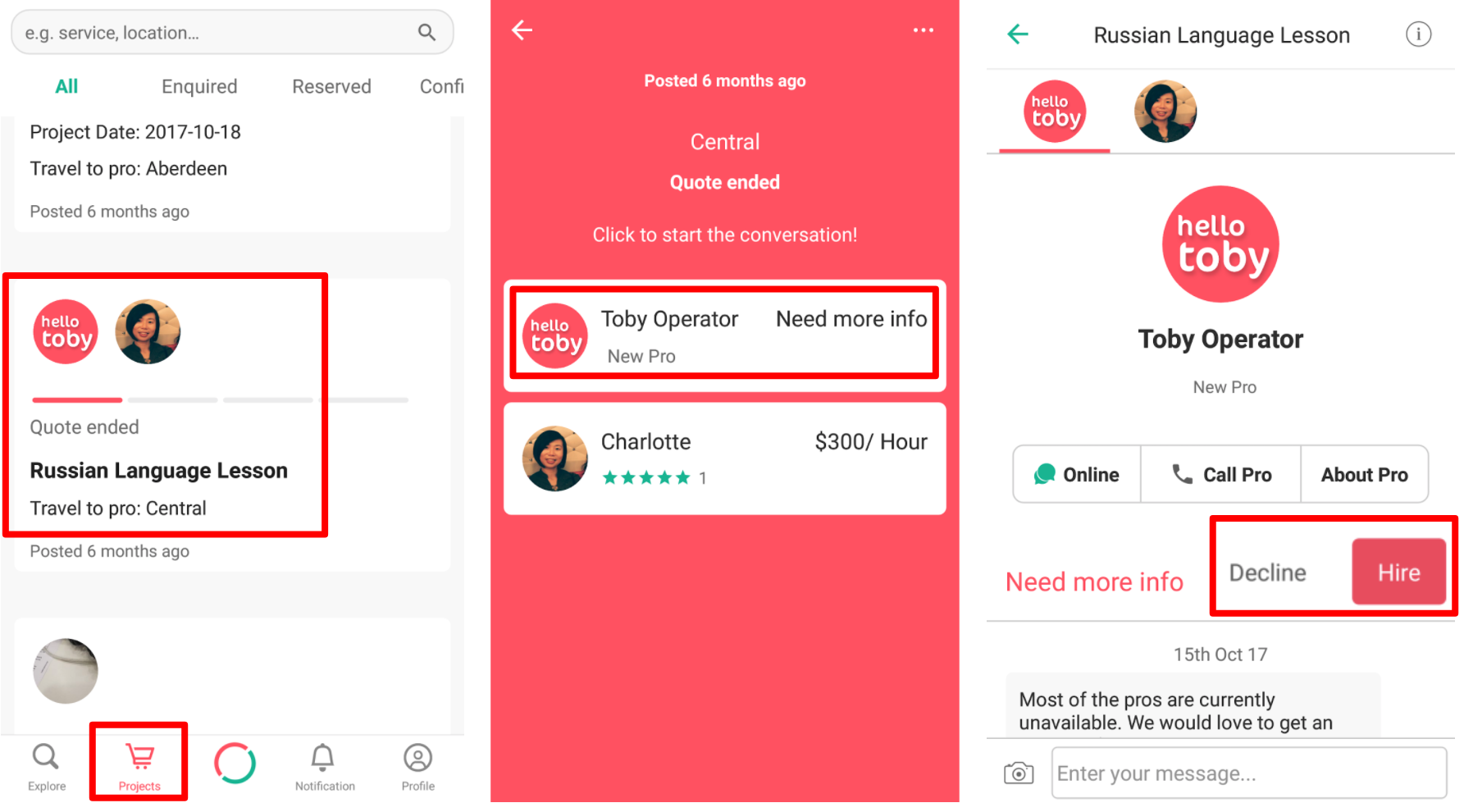 4. Select the reason ( Pro needs to pay for sending the quote to you, therefore, please reply and let the Pros know your decision after viewing the quotes. )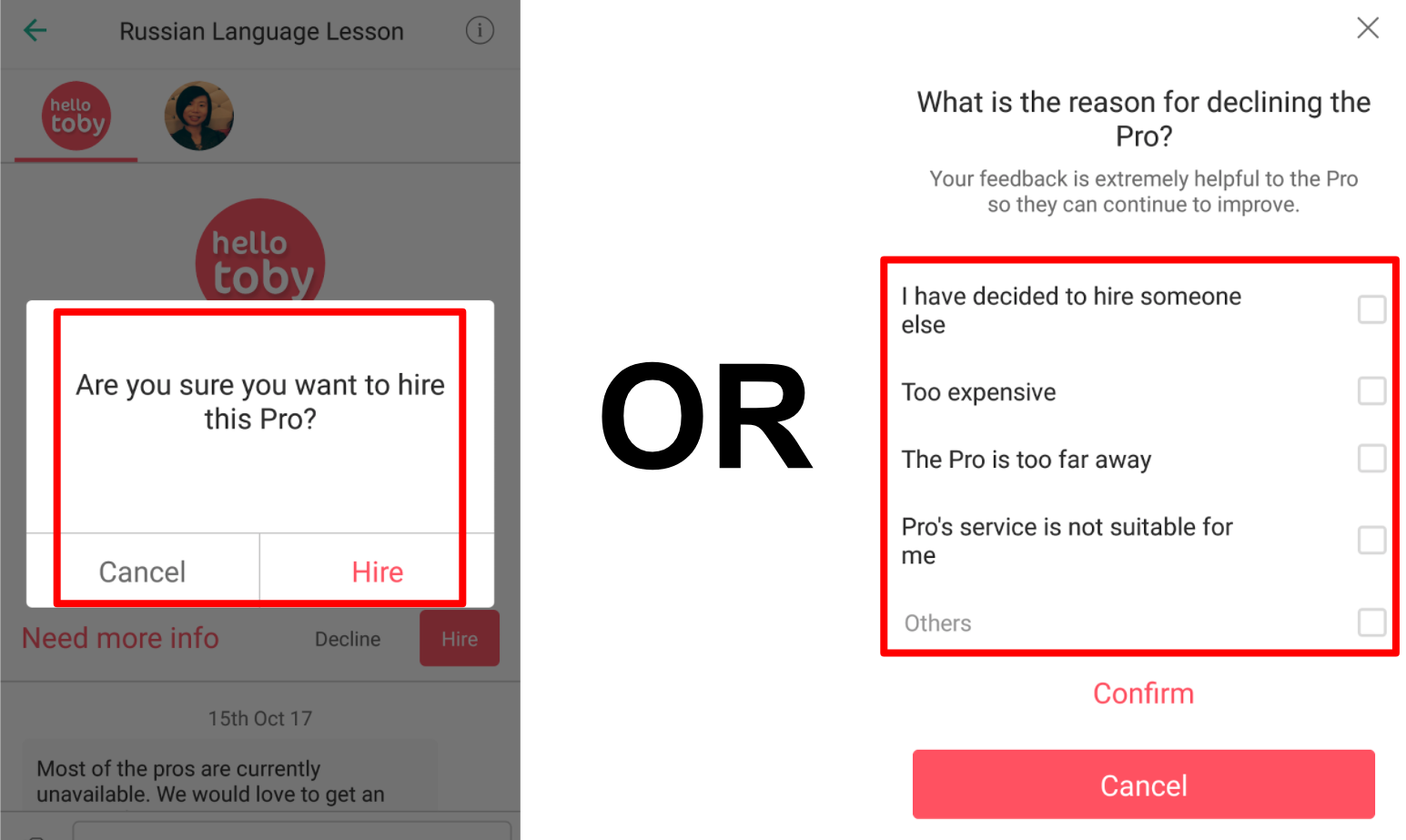 Whether hiring or not, please reply to every Pro after you received the Quote. If no reply from you after the quote is viewed, the Suppliers might contact you through Whatsapp or Call as they thought you still need the service.