HelloToby is FREE to use for customers. Once the job is done, payments are settled offline.
To submit a request, all you need to do is filling in a service-specific questionnaire that we designed with respective experts to record your needs and find the most relevant quotations.
Hire the Best Pro on HelloToby:
1. There are more than 700 services at HelloToby. Choose the service you want.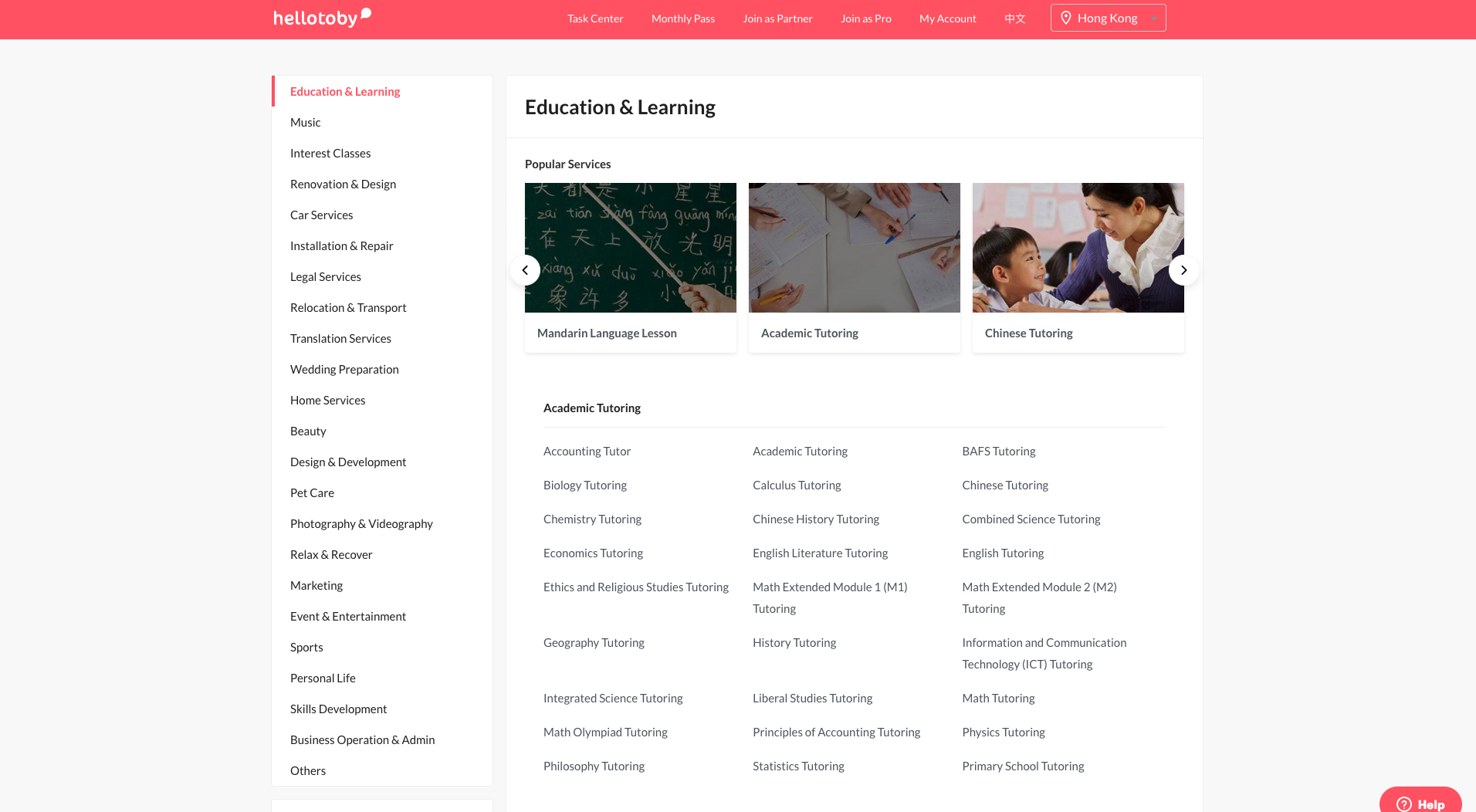 2. Click "Next" and fill in the service-specific questionnaire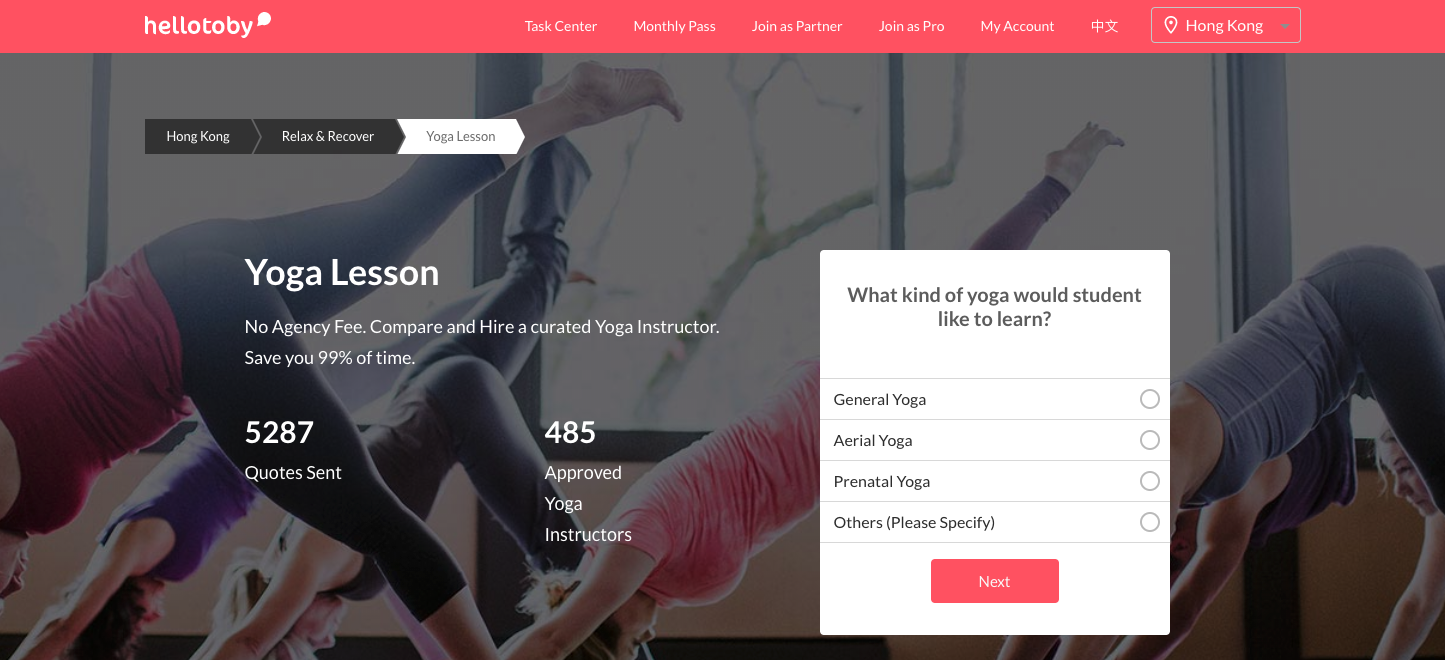 3. Confirm your contact details to connect with Service Pros. Sign up for an account if you're a new user.
* Promo Codes are only applicable to some marketing promotions. Enter the code if you have one and enjoy the promotion.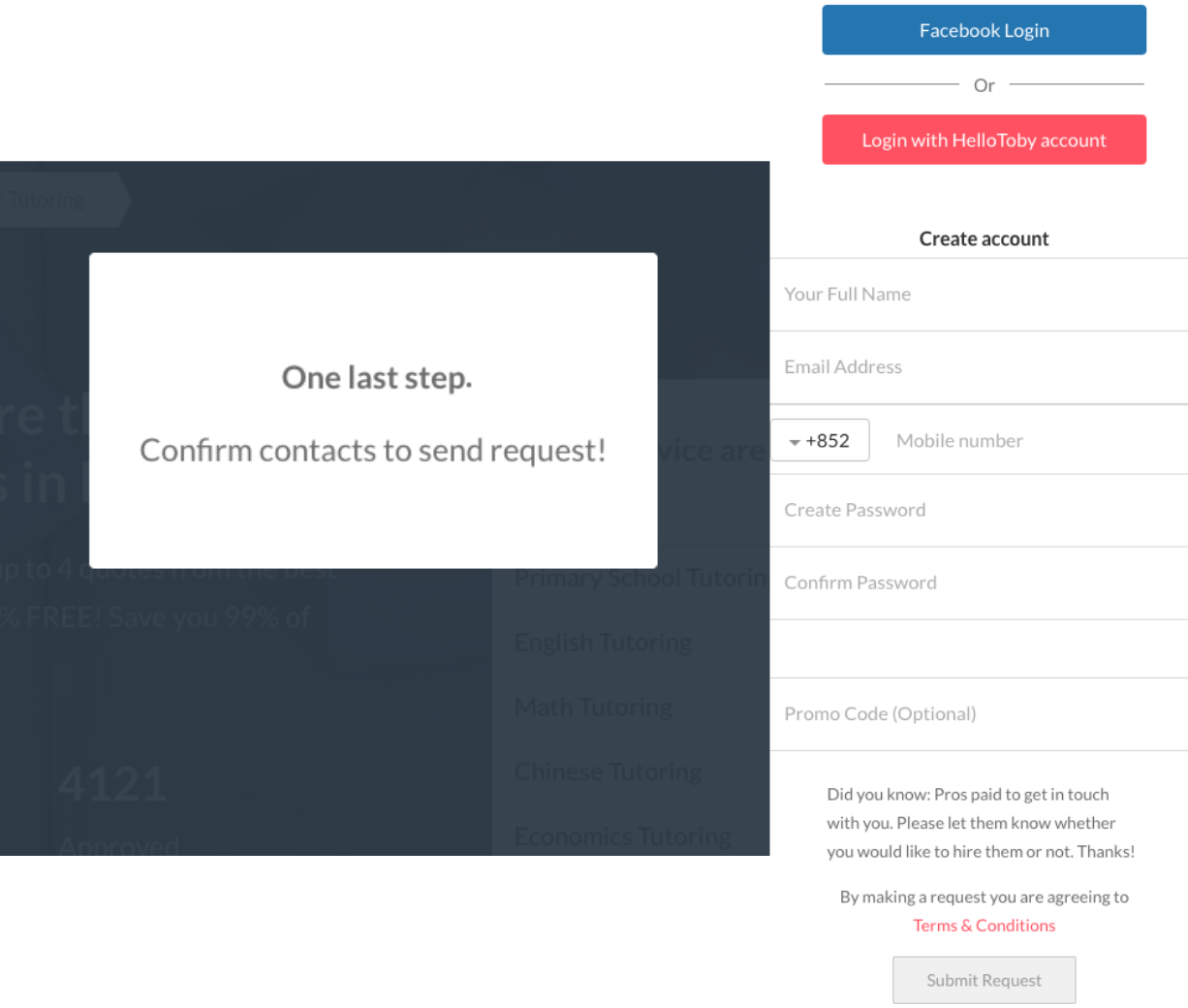 4. Service Pros will send the quote to you and contact you soon after they have received your request. You will be notified by SMS and App push Notification.
5. Log in to your account and click on your service request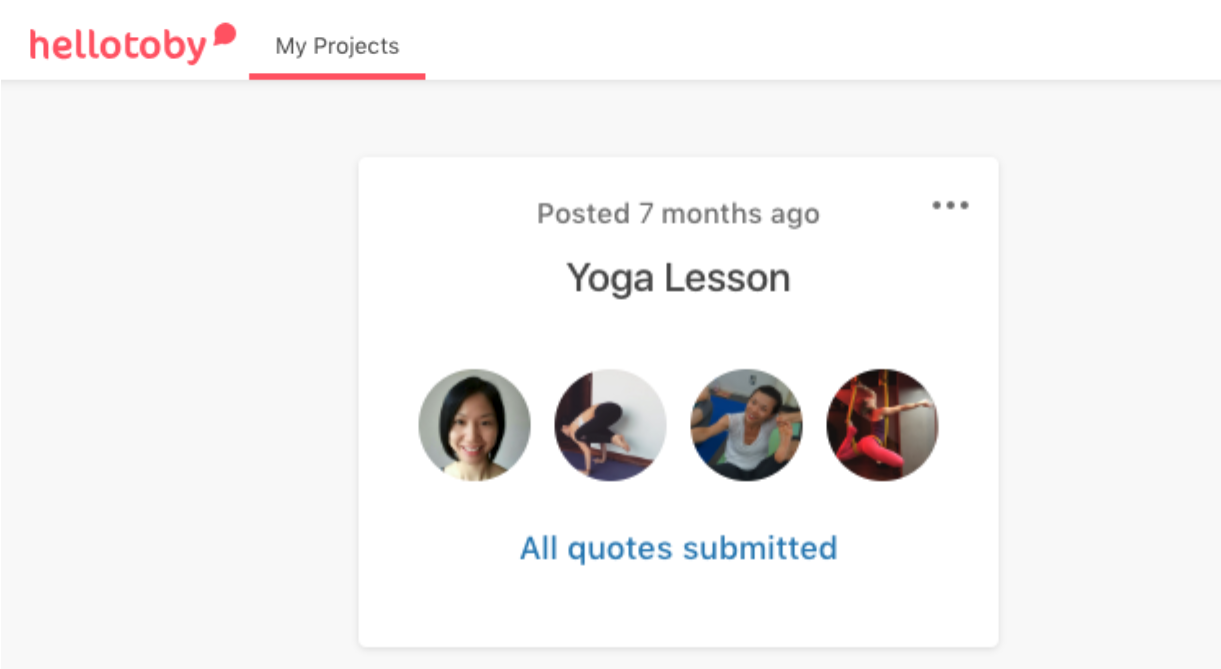 6. You will be able to see basic details of the quotes. If you're interested to know more, click the Quotes. Kindly reply the suppliers after you viewed their quotes.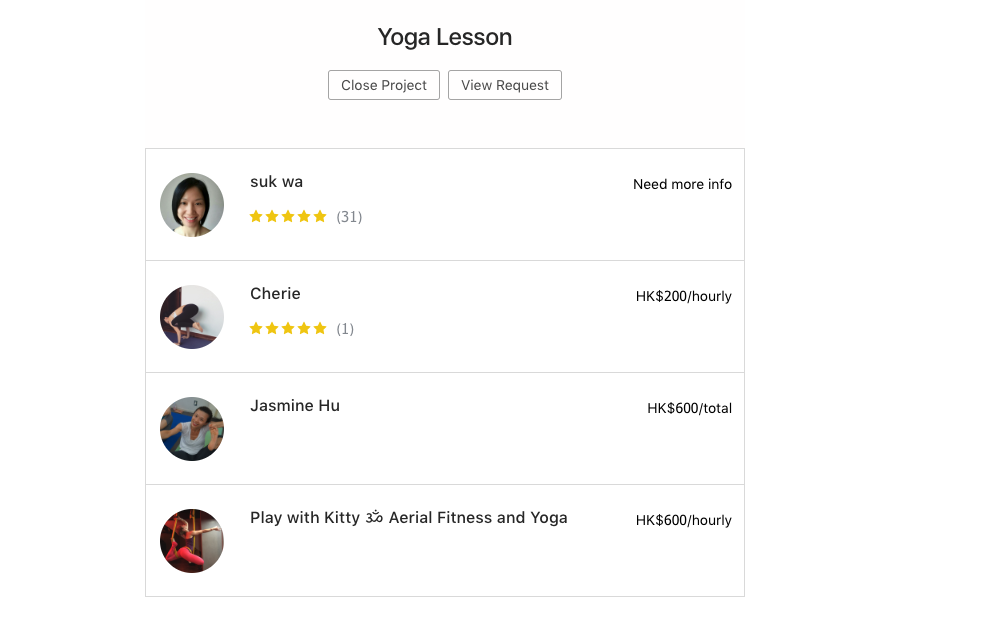 7. View the quote and reply the supplier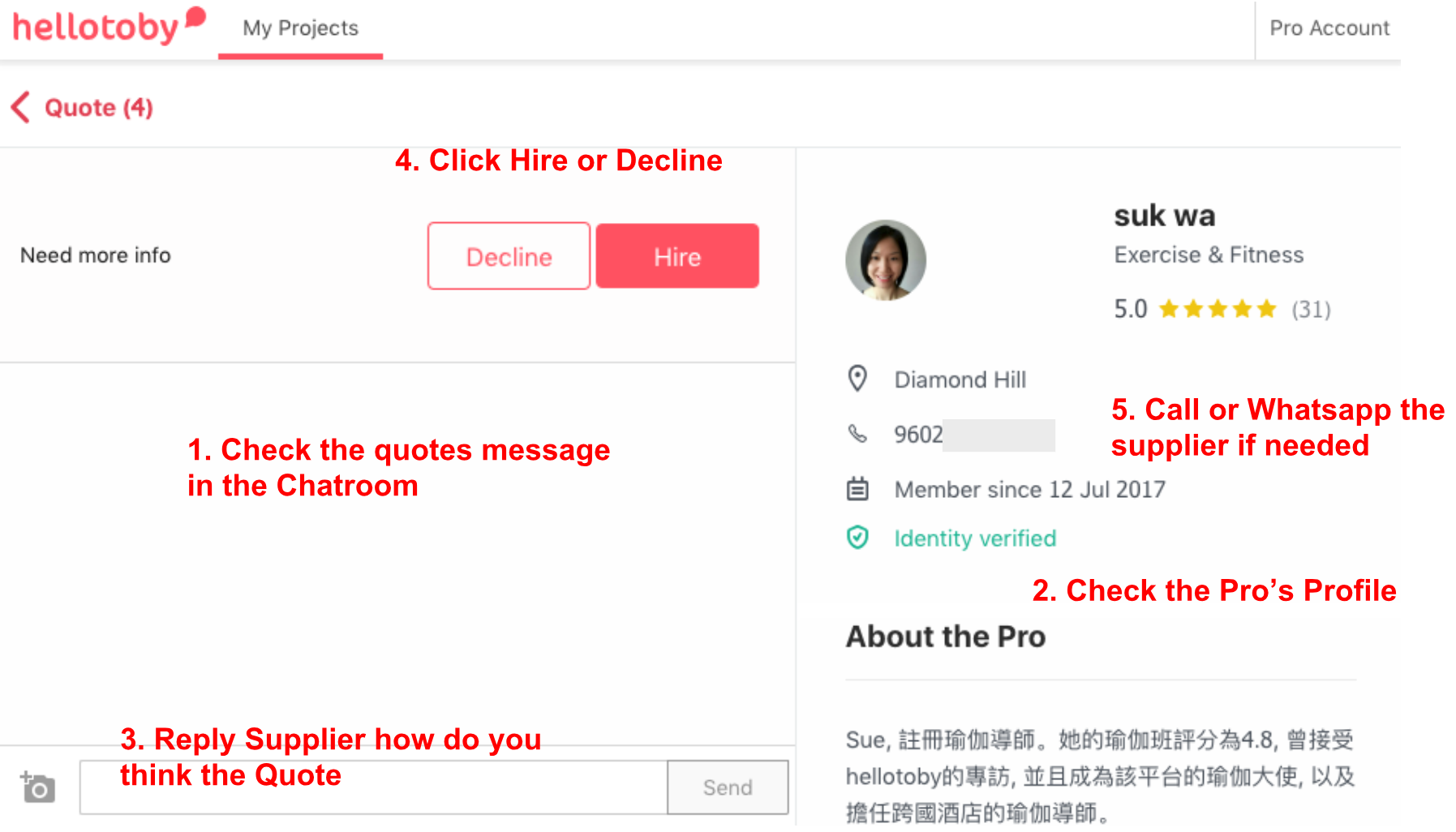 *The suppliers are charged each time they send a quotation, please reply and inform them of your decision when you receive a quote from them. Kindly note that they might call or Whatsapp you if there is no reply in your HelloToby Chatroom.
Submit a service request Now! Click Here