In this article, you'll learn all the important terms for you to get started
letting the Service providers understand your project details and needed, all you need to do is answer a few questions about your project by clicking " Next". The service request will be generated once you clicked " Submit Request " and will be given a Request ID for you. Once the service request is published, you'll not able to edit it except cancelation.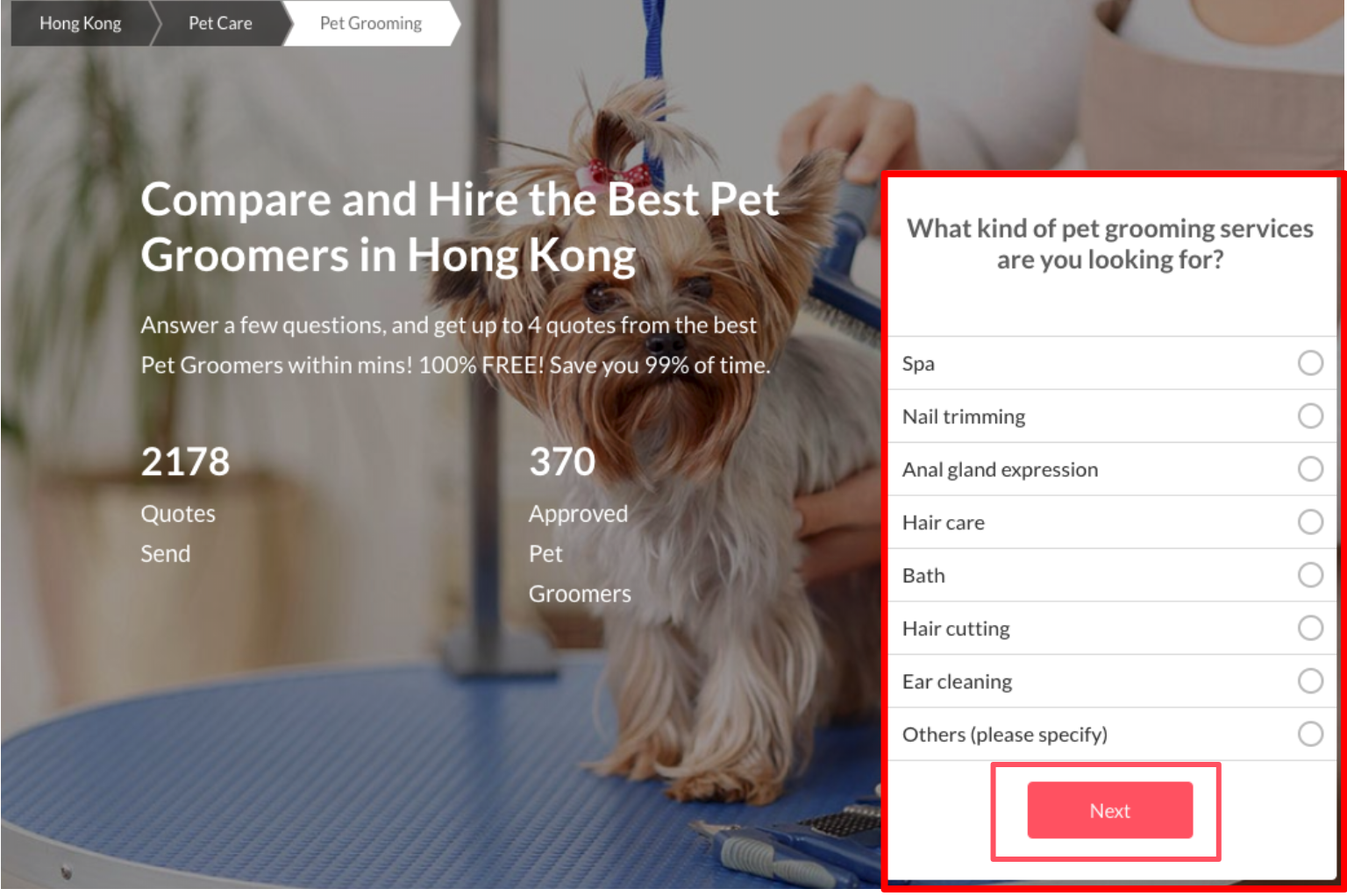 Pro means the helloToby service provider. We have more than 40K registered service providers for different industries. After you submitted the service, you will be able to receive the Quotes from different Pros. 

The Pros who are interested in your service request will send the Quote to connect with you. You will be able to find the " Price ", " Quote detail " and " Profile of the Pro " in every quote.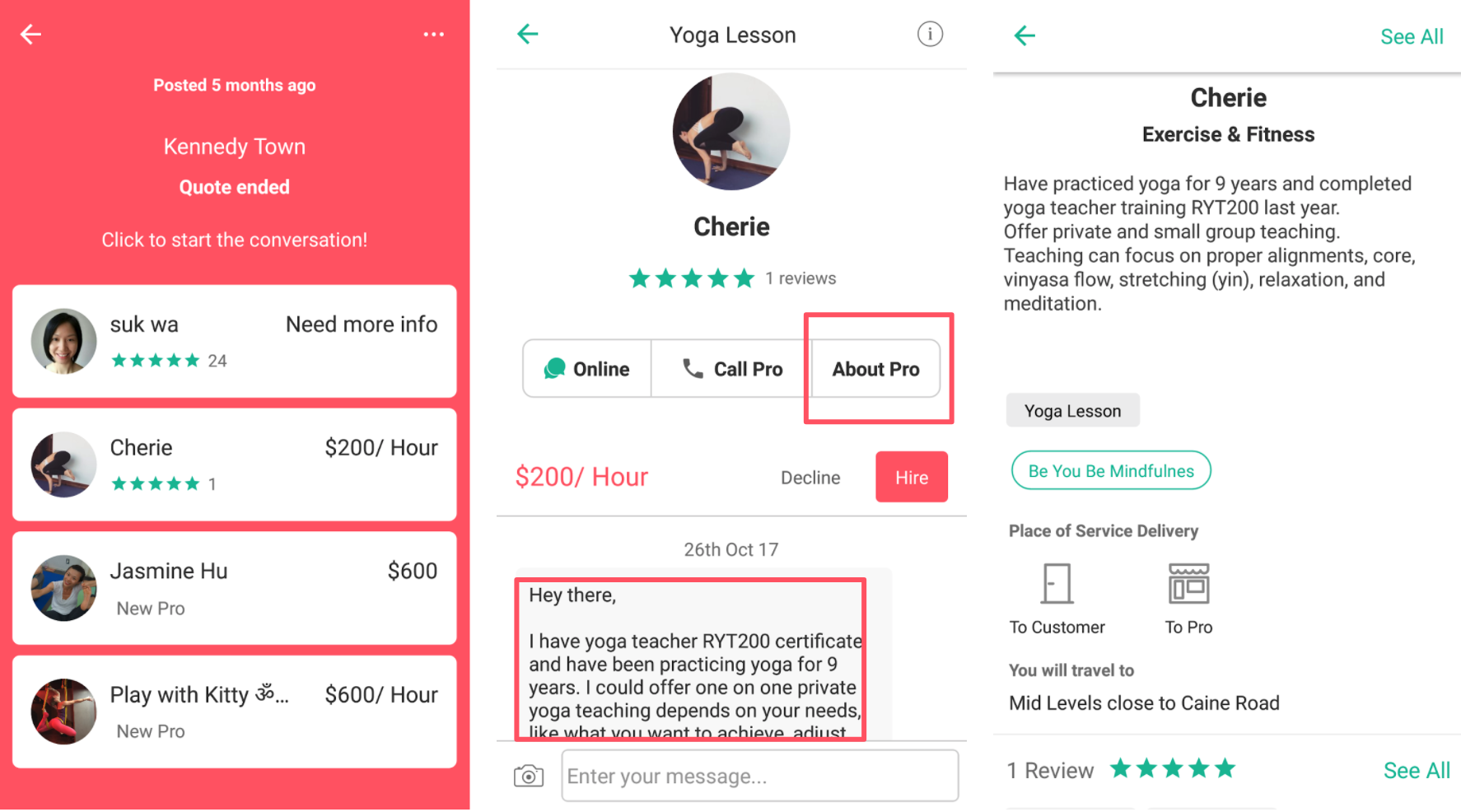 Before you hire the Pro, we highly recommend you to view the Pro's profile to understand more about his/her service quality and the reviews from the previous customer. In the Quote page, Click " About Pro (App Version)" or Click " Profile( Web version) " to view the Pro details.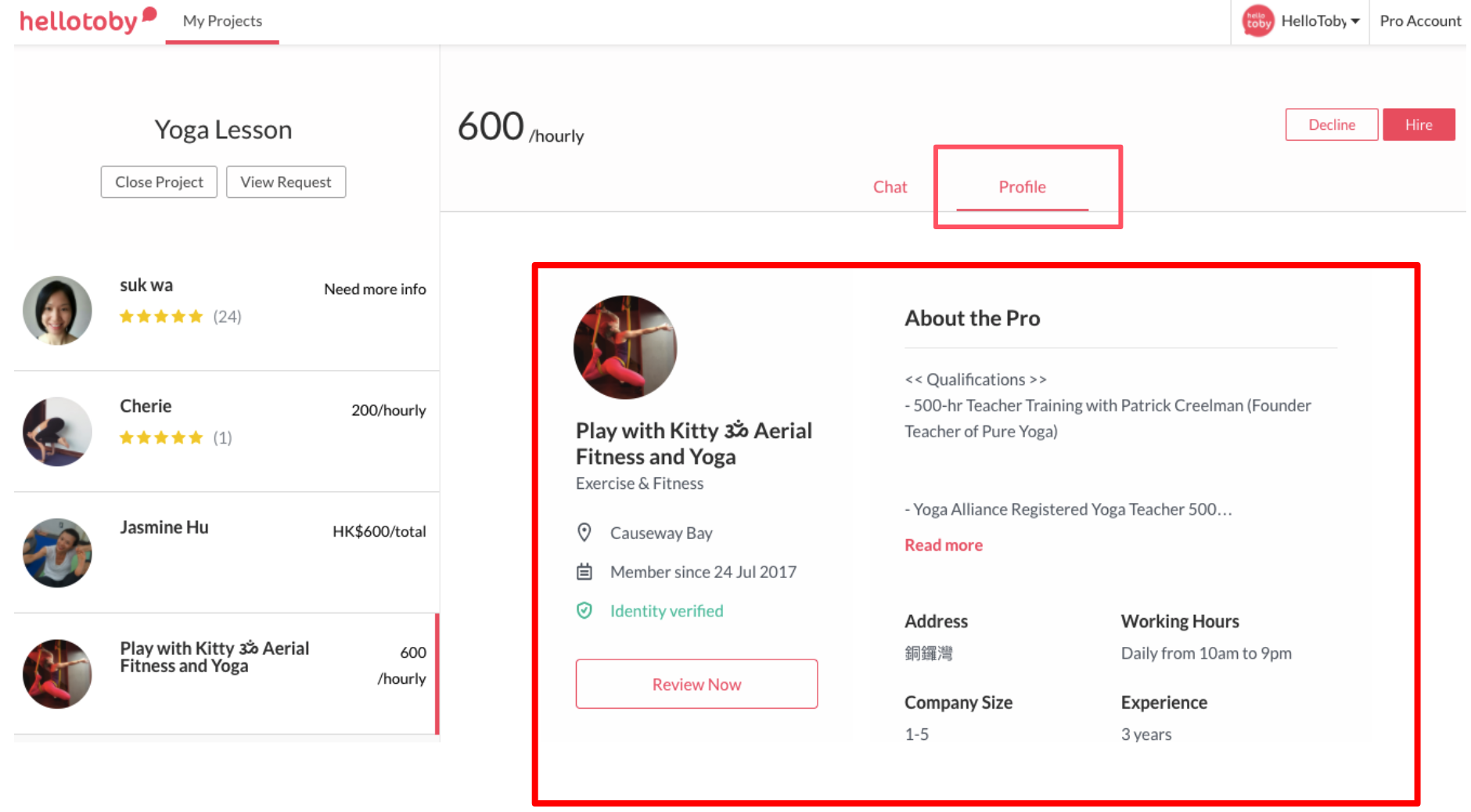 Make the life easier, we provide the Chatroom for you to communicate with the Pros. The quotes will be stored in the Chatroom page as well. In the Chatroom, you will be able to chat with the Pro, View the Quote, View the Pro's Profile, Call the Pro and Hire or Decline the Pro.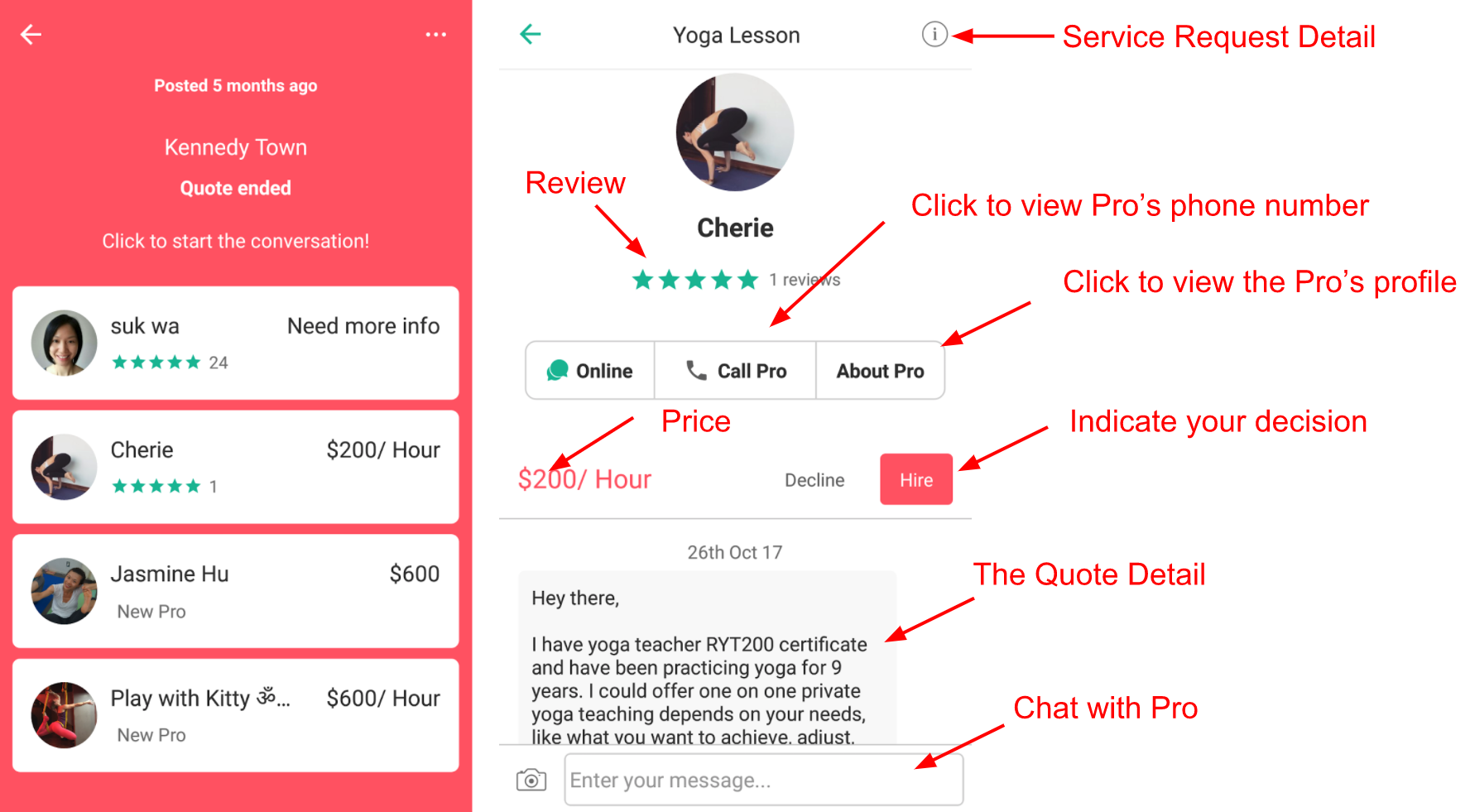 Just like you will check the reviews from previous customers about the Pro to make you make the Right Decision. We would also highly encourage you to share your feedback about the Pro after with other Users.