When you receive the service request, you decide if the service request is a good fit. If yes, you connect with him/her through sending him/her the quote which includes the price, your introduction, and photos if applicable.
Useful Link: Choosing the Right Customers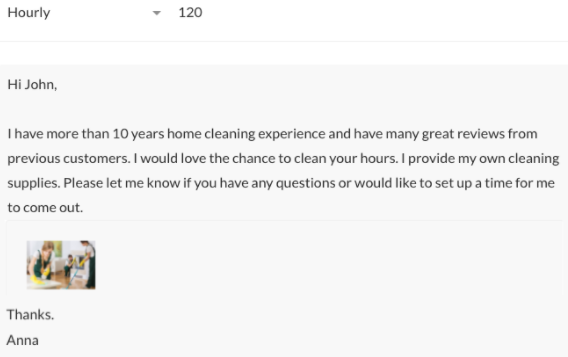 Price Types
There are three pricing options available on HelloToby, based on your service you offer, decide which one is suitable for the project.
Total Price
If you are able to provide a clear price based on the description of the service request, then use this option and make it clear what is included in your price.

Hourly
Use this option, if you charge an hourly rate and explain if it changes after a certain number of hours or minimum hour is applied.

Negotiable
We understand that some of the projects require more details before you can provide an accurate price, therefore this option allows you to share with your customer that more information is needed from your side. To shows your interest, you are suggested to share the estimated price in the quote and tell the customer it is only a starting point or rough estimate. Then explain what is included in your price and what could change the price. Share that having more information, you will be able to give more accurate and firm pricing.

The content of the Quote
Great quotes are personalized, highlight your expertise, and outline next steps.
Useful Link: Write An Impressive Quote
Photos
Depends on you, you may attach the photo to your quote to explain more about your service. However, due to the limited space of the Chatroom, you are suggested not to add more than 2 photos. For more photos, you can add it to your Profile.
Useful Link: Polish Your Profile