After you submitted the service request, you will receive the quotes from different suppliers. Let's chat with the Pros Now: Web Users and App Users
1. Login to HelloToby Account
2. Click the Service request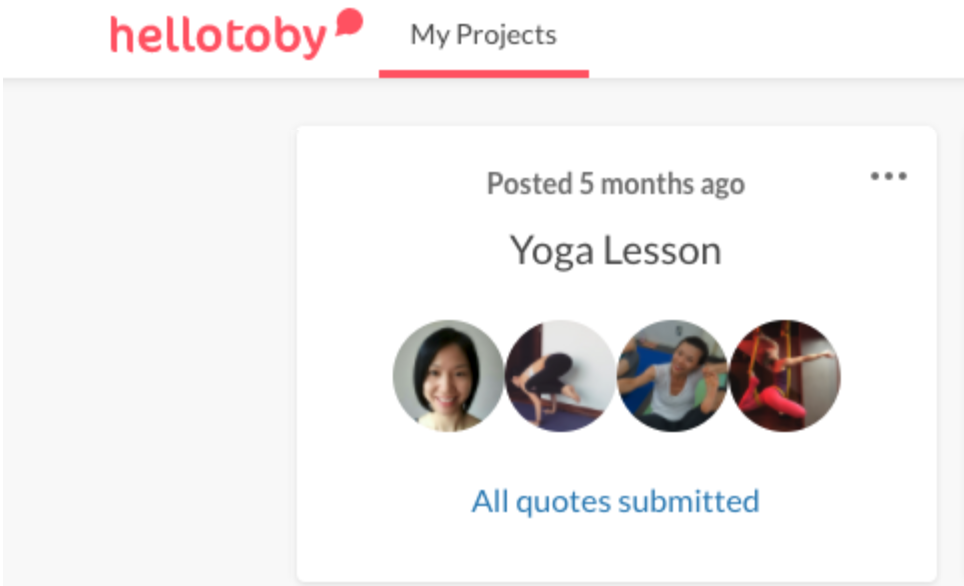 3. Click the quote the one you want to contact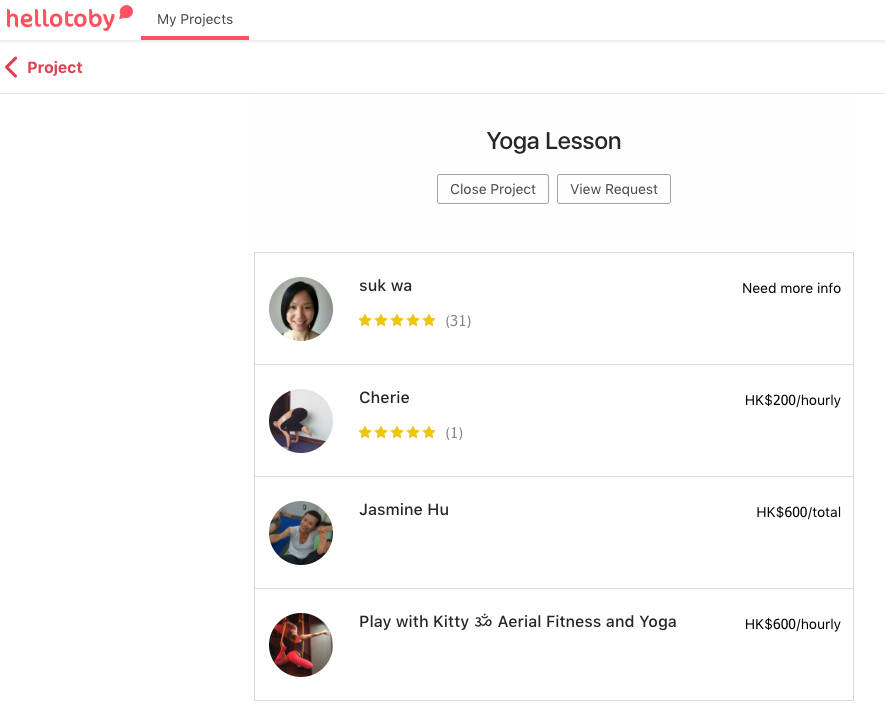 4. Type in your message in the chat box and click " Send " to inform the supplier how do you like the quote. Or you might contact the Pro outside of HelloToby through Call or WhatsApp.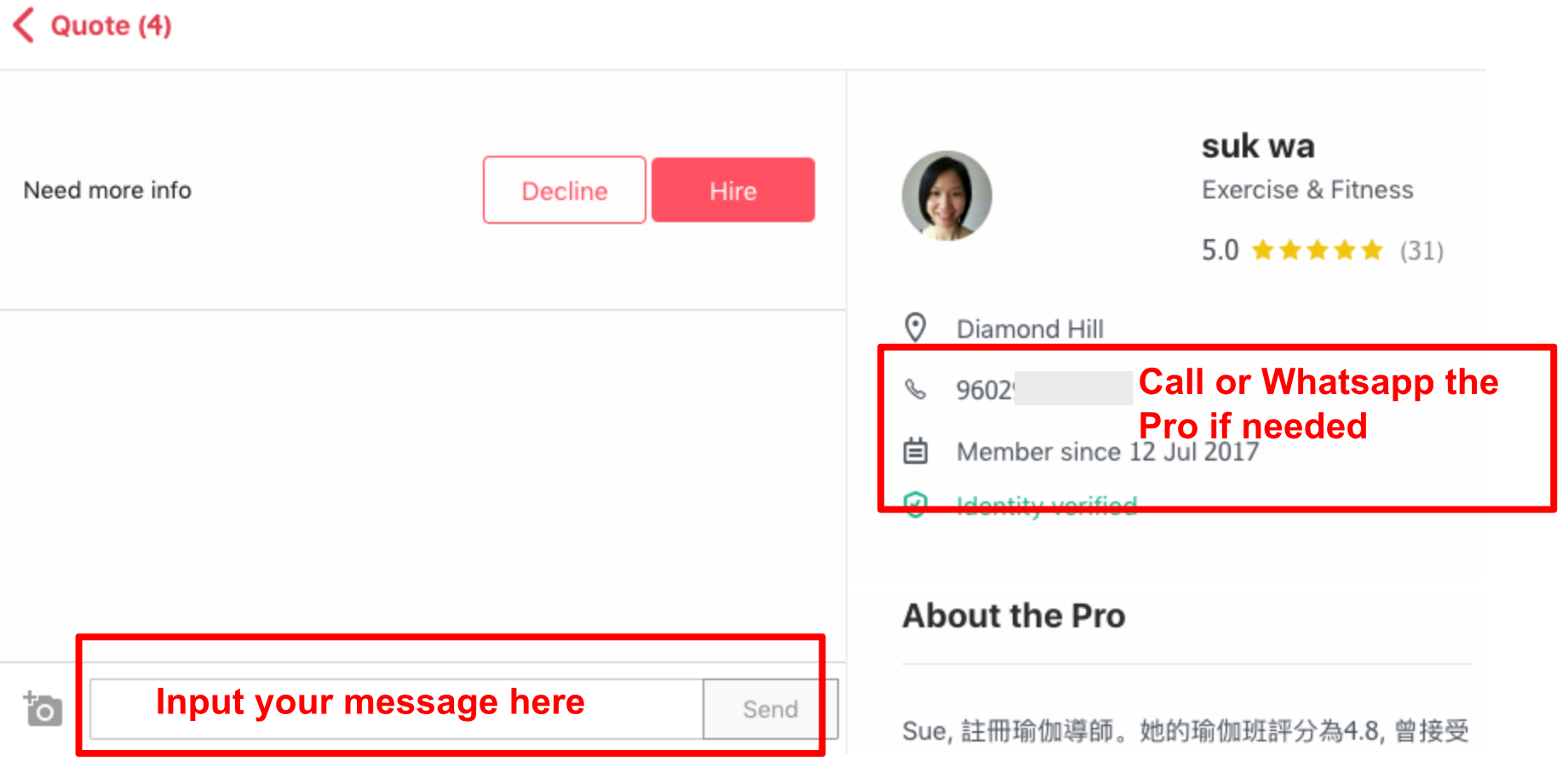 5.- Click " Hire " if you the quote fits you
   - Click " Decline " and choose the reason if the quote is not suitable. Please make sure you decline it or reply suppliers to inform them that the quotes are not suitable. Otherwise, the suppliers might try to contact you through WhatsApp or Call if no any reply from you after you viewed their quotes and they might misunderstand you still need their service.

1. Login to HelloToby App and change to Consumer interface
2. Click the Service request 
3. Check the Quote detail and view the supplier Profile
4. Enter your message to reply the supplier after viewed the quote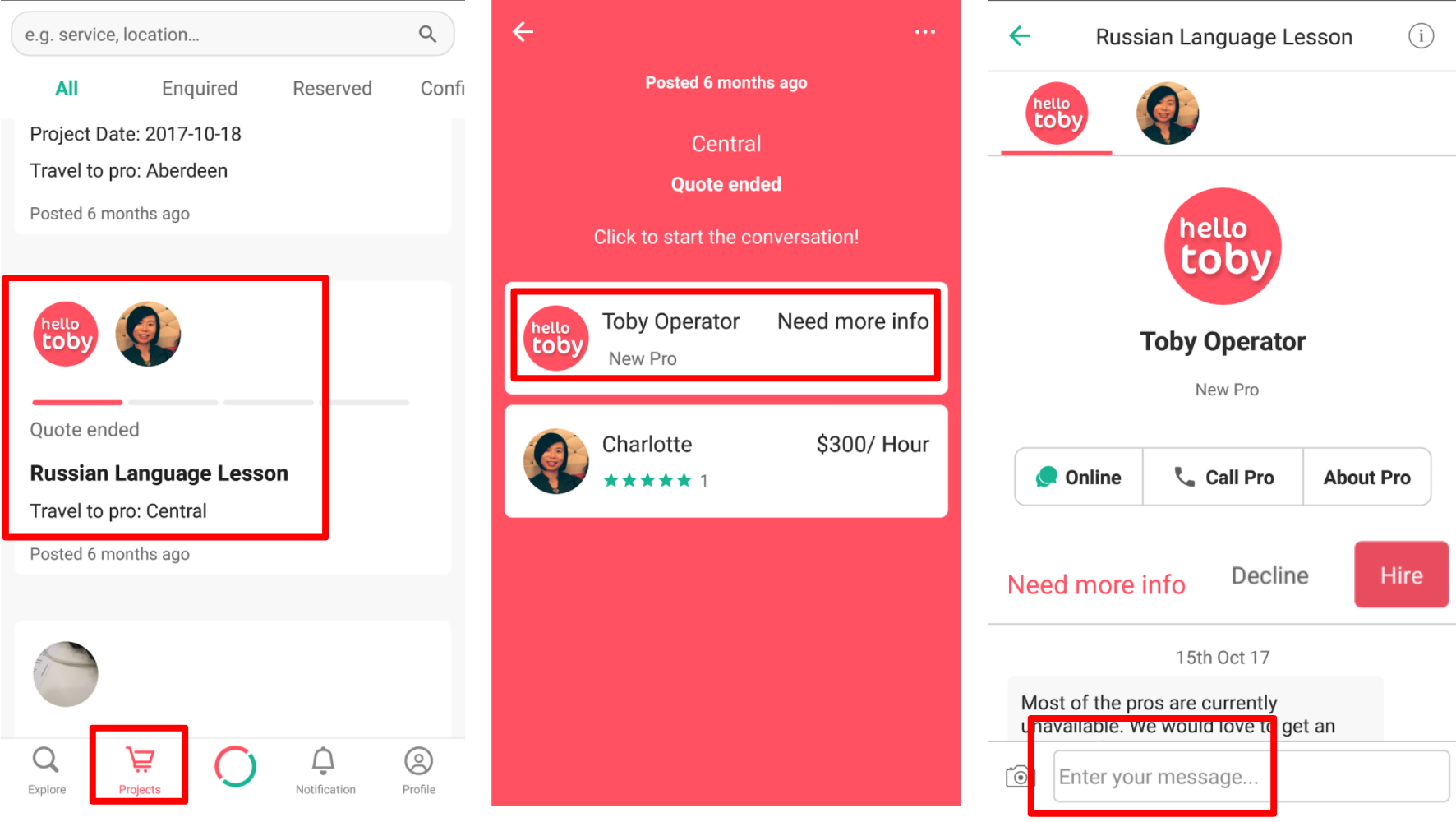 5. Click " Call Pro " to view the supplier phone number
6. Click " Decline " or " Hire " after the communication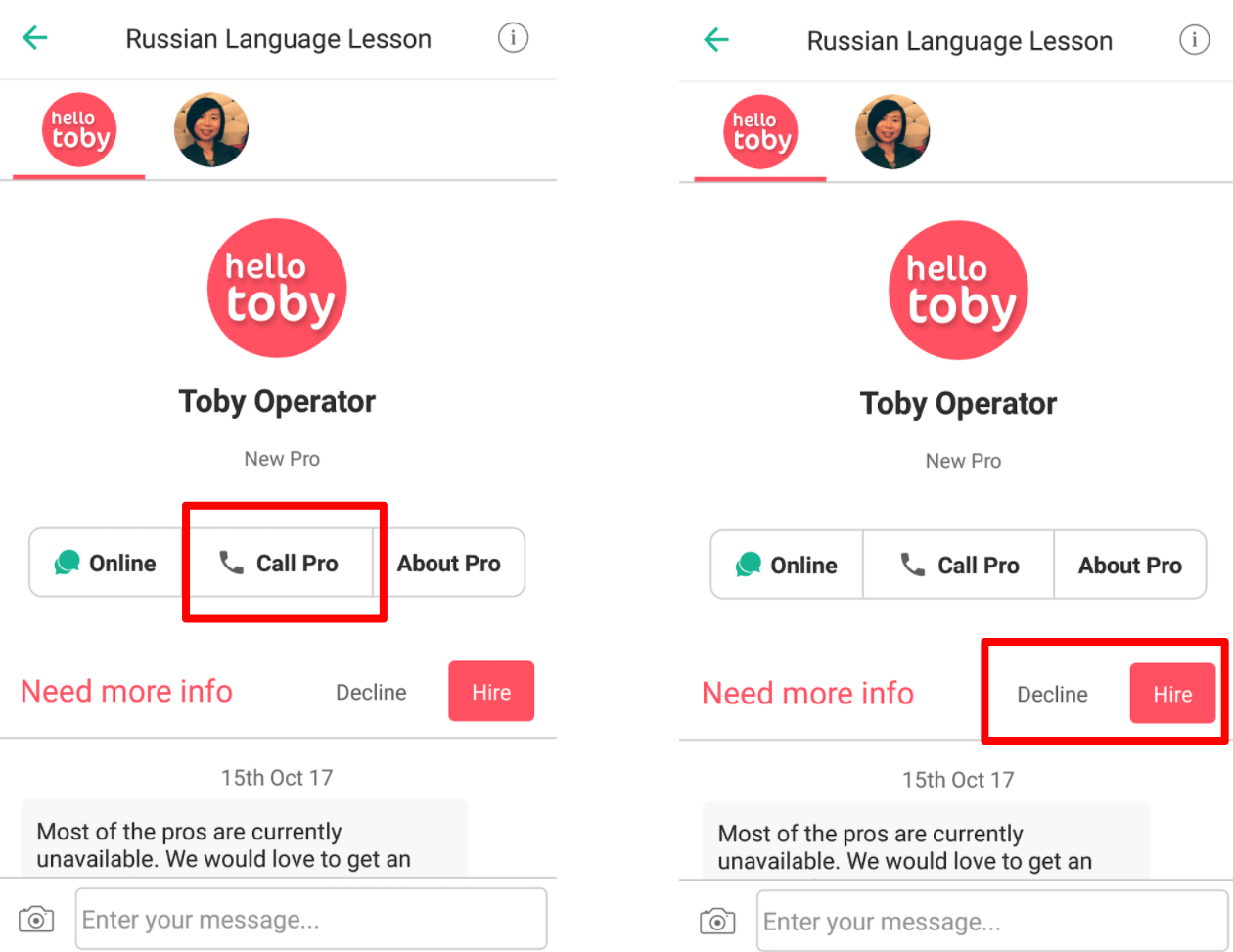 Whether hiring or not, please reply to every Pro after you received the Quote. If no reply from you after the quote is viewed, the Suppliers might contact you through Whatsapp or Call as they thought you might still need their service.